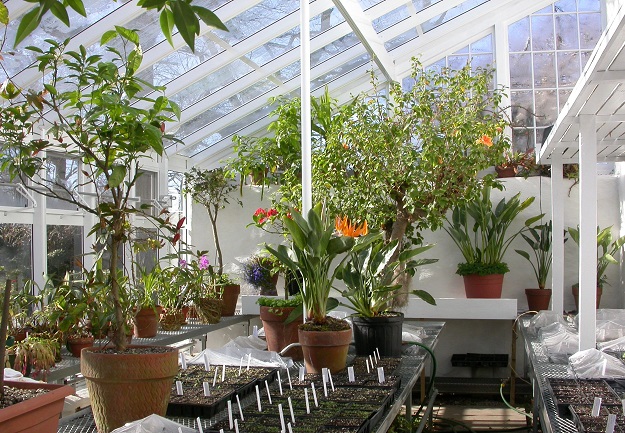 When you decide it is time to purchase a greenhouse you become ecstatic. You will finally have more growing space than your windowsills. Then there is the realization that you can grow plants in the middle of a blizzard. It is an exciting process, but when you begin to research, the process can become overwhelming. What shape does it need to be, how big is big enough, do you need a misting system, what kind of bench will work best, and the list continues. After some time, your brain may become fried, and you feel lost.
The most common way to purchase a greenhouse on the internet is a greenhouse kit. It seems you can find a greenhouse kit almost anywhere. This is an easy purchase and an easy assembly. Most of these greenhouses are nice for temporary use but probably will not last twenty-five to fifty years. When you want a permanent structure, one that will withstand inclement weather and one which matches the style of your house you need to do more research and more planning.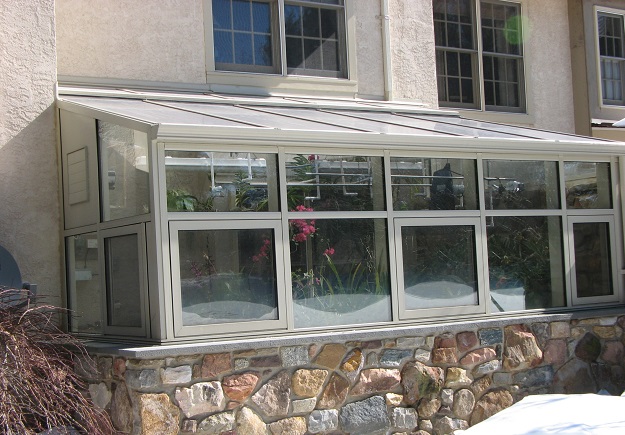 One of the best places to start is the attachment. Will the greenhouse be attached to the house, or will it be free standing in the yard? Both methods have positive and negative aspects. The attached greenhouse will probably be a lean-to that allows you to walk through a door in your house and immediately be in the greenhouse. The lean-to shape can either be straight or curved at the eave. The benefit of an attached greenhouse is that it is easy to reach. You never have to tread through snow or rain to reach your plants. It is also more likely that you will spend more time in the greenhouse because it has easy access, and you will see it every day. Another benefit to this configuration is that you have a solid rear wall, and you can use this to your advantage for solar heat gain. A solid north wall will act as heat storage for cold days.
One downside is that you may have dark spots. Depending on your location and the greenhouse configuration, you may have spots of shading. The biggest down fall to an attached greenhouse is its small size. Your bench space as well as hanging space is more limited. An avid gardener always fills the greenhouse very quickly. Your space will be precious, and it will need to be well planned before building the greenhouse.
A free-standing greenhouse typically has much more space. This type of structure is one that has four walls and is completely independent of any other buildings. The obvious benefit is that it is larger than a lean-to greenhouse. This gives the user more bench space, walking space and growing space. You can grow plants directly in the soil if you keep a bare floor and you can hang plants from the rafters or specialty plant hanging systems.
This type of greenhouse allows light to enter the greenhouse on all four sides, which reduces the chances of shadowed dark spots. The architecture of a greenhouse located in a garden can also help the aesthetics of a home. An English style greenhouse will complement a historic home, while a minimum sight line greenhouse will accent a contemporary home. It is possible to match your greenhouse to the style of your home.
There are negative factors to consider with a free-standing greenhouse, including the walk. During a snowstorm and below zero temperatures, you will probably not want to track out to your plants. The walk also becomes unappealing in both rain and hot temperatures. Since the greenhouse is not attached to your house, you do not see it when you are eating breakfast every day. You see the structure less and may potentially spend less time working in it. The maintenance also increases with a free-standing structure. On a lean-to, however, you only have to deal with ridge vents on one side, and you only clean windows on three sides. Two sides of ridge vents and four walls of windows are found on a free-standing greenhouse.
The next decision that needs to be made is whether you will use a monolithic or insulated glazing system. Glazing is typically either polycarbonate or glass. Polycarbonate is a plastic based material which will not break upon impact but will become brittle and discolor in about twenty years. Glass, on the other hand is a classic choice for greenhouses that will last forever, if it does not break. Both glass and polycarbonate are available in monolithic (a single piece) and insulated (a double pane with air space between) options. Each system has negative and positive issues.
Monolithic glazing costs less than an insulated unit but is appropriate for spring and fall growing only. If you only want to start seeds and do not intend on heating or cooling the greenhouse, this could be a viable option. Depending on where you are located, hardy plants such as geraniums and coleus may be brought in during the fall and wintered over during the cold months. The negative side of monolithic glazing options is that there is a higher energy loss. There is only one pane of glass and the cold temperatures will transfer into the greenhouse. And on hot days the heat will pass into the greenhouse and making it more difficult to cool. If you are planning on heating and cooling your greenhouse, monolithic glazing will create an unsuitable environment for your plants.
To keep a balanced growing environment where you heat and cool the structure, you should consider insulated glazing. This glazing option will consist of two pieces of glass and an air space or be a 25mm piece of polycarbonate. In the middle of winter cold air will touch the exterior glass pane, but then must pass through an air space and a second piece of glass. This allows you to retain your heat inside the greenhouse. During the summer, the insulated units work the same way with heat, allowing your cooling unit to work and the greenhouse to retain the cool air.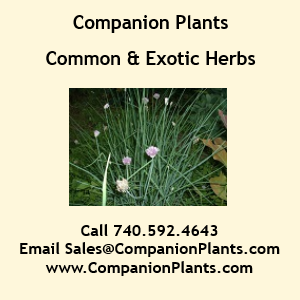 Insulated greenhouses allow you to grow year-round. The addition of a heater and cooling unit will allow you to grow regardless of the outside temperature. Seeds can be started at any month of the year, and fresh food can be grown at any time as well. Chances are good that when you have your greenhouse, you will not want to stop growing. Your greenhouse will become full of plants and will develop into an out- of- control hobby.
Utilizing insulated glazing also gives you the ability to grow tropical plants. Frequently you can grow some house plants on a window but an orchid, for instance, may not fair very well. Inside the greenhouse there are tools to control the exact temperature and humidity. This allows you to control the environment and grow virtually anything you want. In the northern part of the country banana trees can be grown outside during the summer and then cut back for the winter. The trees grow tall but never have enough time to produce fruit. When grown inside an insulated greenhouse the tree will produce bananas.
What you intend to grow is a determining factor in what glass you select. Always remember to plan for future endeavors. Chances are good that you will not be content to grow in only two seasons after you have a greenhouse. Study your property and know what you want to grow. Consider your lifestyle and decide how likely you are to walk to a free-standing greenhouse. When you find a greenhouse supplier, discuss your needs, and wants. Tell your representative what you would like to grow, how far away the greenhouse will be from the house, or if it will be attached.
Lyndsey Roth is an experienced gardener and greenhouse grower.
Related Articles & Free Email Newsletter
Greenhouse Gardening for Beginners
Greenhouse Gardening – Should I Take the Plunge?
Subscribe to our Free Email Newsletter