Rupp Seeds was started in 1946 under the title of "Sylvan L. Rupp Seed Farm" with the goal of selling hybrid corn seed, soybean, wheat, and oat varieties to area farmers. In 1985, Rupp Seeds entered the vegetable seed industry because gardens grew in size when things got tough. Today, Rupp Seeds' product catalogue has noticeably expanded, but its commitment to top quality vegetable seeds has never faltered. Throughout 2020, the Rupp Seeds product team and local farmers tested, grew, and tasted hundreds of seed varieties before selecting 39 new seed lines to bring to market in 2021. Here's a few of the highlights.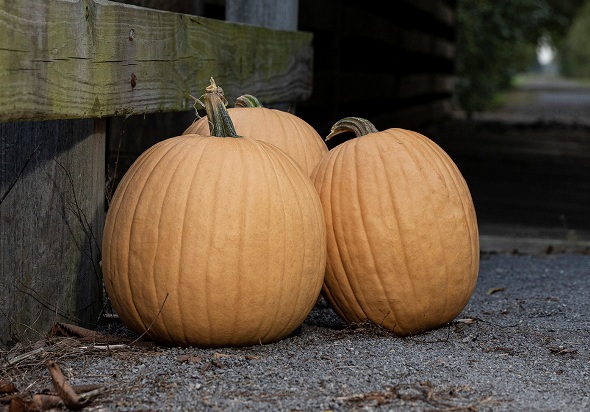 Pumpkin
Fool's Gold (RPX 6229) is an early maturing (90 days), 11-12 pound pumpkin with an upright fruit shape. It sports a unique tan color, adding in a splash more color to a traditional orange and white pumpkin mix. The White Gold (RPX 6927) pumpkin complements the Fool's Gold line. White Golds average 7 1/2" wide by 8 ¾" tall, and they possessed excellent ribbing and a classic pumpkin shape.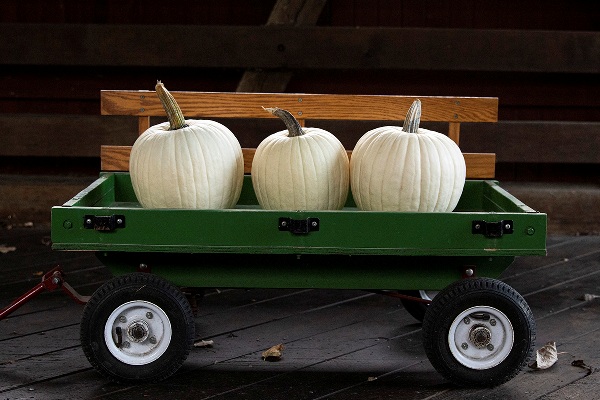 Two small pumpkins round out the 2021 pumpkin lineup. Fort Knox (RPX 6875) averages 5 lbs. and sports a deep orange color. Its thick handle makes it an excellent choice for the frequent handling that comes with agri-tourism or school field trips. Yosemite (RPX 6880) has a deep, red-orange coloration and grows taller than it is wide, resulting in a narrow shape. Yosemite is topped off by a dark green, 4" long handle.
To celebrate the launch of their new pumpkin lines, Rupp Seeds is offering free copies of their Pumpkin Guide, which includes guides and information on product selection, planting pumpkins, managing your crop, and selling your harvest. You can visit their website to request a free pumpkin guide.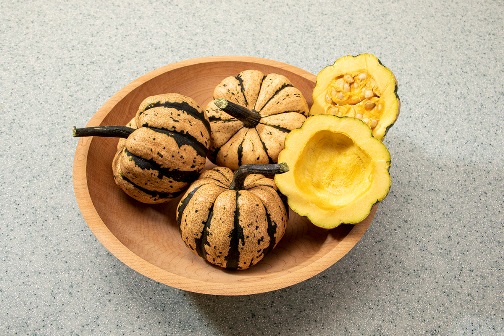 Squash
Ugly Dumpling is a Rupp Seeds exclusive squash line that aims solely for taste. Although its exterior is a speckled off-brown color, its taste is truly golden, with trial growers describing it as, "The best winter squash I've ever tried." It tastes great with a pinch of butter and salt, and it also cooks fast in the microwave if you're in need of a quick bite.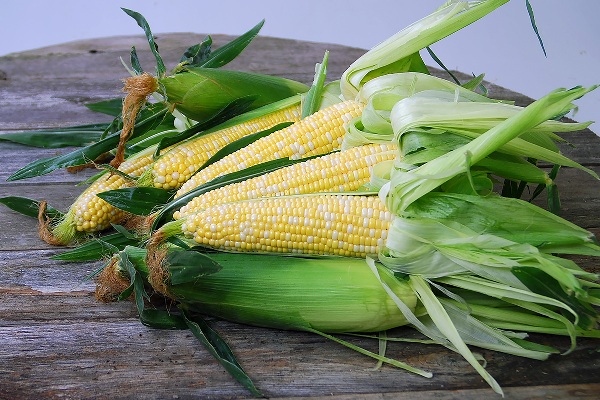 Sweet Corn
Xanadu and Cadence XR will highlight your sweet corn crop. Xanadu is a 74-75 day bicolor from Crookham Seeds, and it packs elevated seedling vigor, eating quality, and post-harvest shelf life. Cadence XR is a full season (78 day) sweet corn hybrid whose ideal ear size makes it a great fit for roadside markets. It sports good flag leaves and resists common rust.
Peppers
Tapron is a main-season bell pepper hybrid from Seminis. It has intermediate resistance to phytophthora blight, and it produces fruit that is dark green, smooth, and blocky. Tarpon incorporates Seminis's X10R disease resistance package. A second variety of bell pepper, Mercer, is a widely adapted green-to-red pepper that is well suited for the northeastern U.S. growing regions. Mercer matures mid-early, and produces high yields of extra-large, good quality fruit. The pepper begins firm and dark green before maturing into a bold red color.
Tomatoes
Mountain Main is a fresh market tomato from Syngenta that thrives during the Eastern summer production season. This line produces an extra-large fruit with a delicious flavor that truly stands out in a fresh market. Mountain Man is resistant to tomato spotted wilt virus.
For more information call 800.700.1199 or visit their website to see all of Rupp Seeds' new 2021 offerings.
Related Articles & Free Email Newsletter
A Plan to Make the Next Growing Season Even More Successful
Free Cactus & Succulent Fertilizer Sample
The Best Vegetables to Grow in a Greenhouse