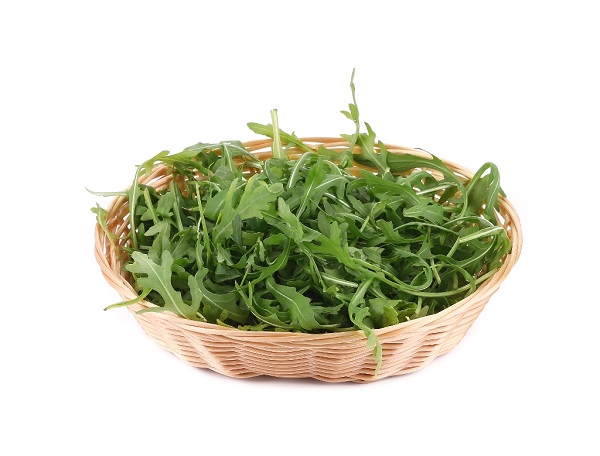 Though cold weather can inspire hibernation, there's no need to let a green thumb go brown over the winter. Raised beds, cold frames and greenhouses are all solutions to extend the gardening season through Jack Frost's nips, and cold tolerant greens are a great start to the cooler season.
Use the winter to plant smaller-leaved varieties for baby salad greens that will be fresher than the ones that cost an arm and a leg in stores. These visually interesting plants are usually low maintenance. The main requirement for most of them is fertile, well-drained soil, warm enough to initiate germination.
Arugula, as most of these plants, can be harvested as a cut and come again until it flowers, when most people find the leaf too coarse and spicy. Left to go to seed, it will provide volunteer plants. Rocket, as it's also known, has a peppery, nutty flavor and makes a delicious pesto. Wild Rocket and Even' Star are noted for strong flavor, while Astro II is milder. Arugula requires from 21 to 60 days to maturity and has a tendency to bolt in warm weather.
Other pungent greens for the winter garden include Wild Garden Mix Cutting Chicory, a cold hardy mix of varieties, ranging from green to freckled red with a bittersweet flavor. Mustards range from mild to very spicy in flavor. Osaka Purple and Tendergreen are both smaller plants and along with Tatsoi varieties, make piquant salad greens when younger and can be sautéed when older.
Complimentary to the spicy greens are milder leaves. Mâche, which goes by a list of other names, including corn salad, and lamb's lettuce, has bunches of mild-flavored leaves. D'Etamps is a compact heirloom variety and Orlanda is noted for its cold hardiness. Mâche will mature with the slower arugula varieties, between 50 and 60 days. Spinach is a versatile cold weather green; Salad Fresh and Giant Winter varieties are noted for their cold tolerance and suitability for greenhouse growth, though the latter will grow large, as the name indicates.
These seeds can be mixed and planted together to yield a mesclun or salad blend mix and thinning along with an early harvest will yield gourmet greens. The baby salad greens will dance with their own flavors; the simplest salad in the world is tender greens, placed in a bowl with a small puddle of high-quality olive oil in the bottom, and tossed gently to coat the leaves with a sprinkle of sea salt and fresh ground cracked pepper- the cleanliness of the flavors is revelatory.
Use more mature leaves for more intense flavors and denser texture. A quick sauté in butter and lemon juice will suffice, with a hearty shave of a good Parmigiana or Asiago cheese.  Most soups can be improved with greens; the best way to retain their flavors is to rip leaves into the bottom of a bowl and ladle in hot soup to cover. This is excellent with Italian Wedding soup, which usually includes spinach, and in chicken soup as good medicine for midwinter colds. Vitamins and flavor are destroyed through lengthy cooking, so it's critical to serve greens as fresh as possible.
All these greens are excellent wilted under warm dressings. Two simple recipes ensure that gourmet greens take center stage at winter meals. Preparations of dressings and greens precede or follow main courses, while more elaborate treatments involving roasted carrots or winter squash, toasted nuts, and good cheese elevate them to main course status. Both recipes yield dressing sufficient for a family sized salad bowl and can be tossed with salad in a large serving bowl or added to individual plates.
Hot Bacon Dressing
1/2 lb Bacon
1/8-1/4 Brown Sugar (amount to taste)
2 tbsp Apple Cider Vinegar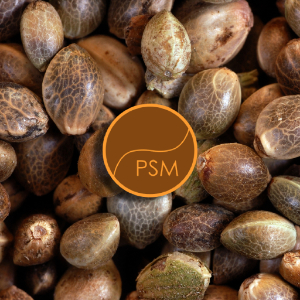 Place bacon in cold skillet, heat to medium heat, and cook until crisp. Remove bacon to paper towels to drain, reserve bacon fat in pan. Mix sugar, vinegar, and a dash of salt in enough water to dissolve sugar, about 2 tablespoons. Add the mixture to bacon fat in pan and heat, stirring thoroughly. Heat, but do not boil. Toss greens and bacon and pour hot dressing over salad to wilt, grinding in black pepper to taste.
Citrus Dressing
1 c Mild Olive Oil
1/4 White Wine Vinegar (Try a champagne vinegar or specialty flavored vinegar)
1/4 Citrus Juice (Orange, or a mixture of other favorites)
2 tsp Grated Citrus Peel (Orange, Lemon or Lime)
Whisk all ingredients together, heat until warm (do not boil) in microwave or in a small saucepan. Taste, and if necessary, add a little sugar or maple syrup to offset unpleasant tartness, re-warm if needed. Pour over greens to wilt, tossing gently.
Amy Ambrosius is a writer and budding gardener living deep in the heart of Texas with her family. 
Related Articles & Free Email Newsletter
A Fall Harvest of Brassicas Offers Surprising Taste and Great Nutrition
Cold Weather Edibles Offer Fresh Flavor During Winter
How to Properly Prepare and Store Food for Winter
Subscribe to our Free Email Newsletter