When you think of a garden, what do you see? For many people, they will imagine an array of beautiful well-kept flowers, a luscious freshly-mowed lawn and a plethora of garden furniture. To others, they will think of BBQs and drinking in the sunshine – after all, spending time in the garden is the perfect thing to do on a nice summer's day.
While all of these thoughts and imaginations may be great, gardens can become so much more through the addition of a few stylish and quirky features. Whether you choose to install a self-sustaining swimming pool, or build your very own golf course, here are some outlandish design ideas to consider incorporating into your garden.
Install a Natural Pool
OK, this won't be cheap but it will look amazing. Natural pools are a type of swimming pool that doesn't rely on expensive-to-run electric filters, heaters and pumps. Instead, they feature a two-section design, with one section for swimming and another for natural plant-life. This plant-life section incorporates a combination of specialist reed bed technology, which naturally filters the water, and a filtration system, which pumps oxygen molecules around the other section's pool area, killing off bacteria in the process.
Natural pools are designed to offer the same kind of experience as swimming in a lake or river while on holiday. They also don't require chemicals in order to run, and are a more eco-friendly alternative to traditional garden pools. Since the natural section of the pool is similar in design to a pond, it will also form an ecosystem for animals, such as frogs and fish, and will remove harmful pollutants from the surrounding air. This will give your garden a unique look, and will definitely be a talking point at your next party.
Upcycle
Upcycling is a fantastic way of taking old, preloved goods and turning them into something truly unique. Whether it be an old-style bathtub you turn into a garden sofa, or a wooden pallet you use as a planter or convert into a table, upcycling is a highly innovative way of adding a bit of quirkiness and class to your garden.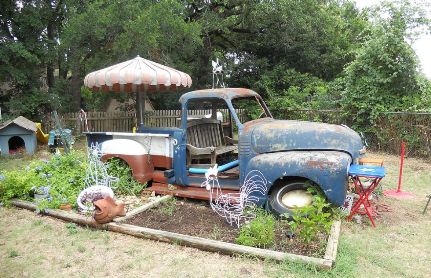 Wall tire planters, tin can lights, wheelbarrow fruit and veg – upcycling allows you to reuse anything and everything, and incorporate it within your garden. Rather than throwing away your old wine bottles or getting rid of your old rusty bike, why not think of a unique way to include them in your garden? Plants can grow pretty much anywhere – from the inside of a hanging wine bottle, to the basket of an old bike.
Plus, if you're not much of a craftsman yourself, don't worry – there are plenty of specialist sellers out there who can offer a wide range of unique garden design ideas for you to choose between.
Add an Activity
Many people like to spend time in their garden playing a sport or activity. Whether it be a quick table tennis tournament with the family, or a simple game of duck-duck-goose, the garden is the perfect place to have fun and play games. Why not incorporate a garden design idea which promotes this kind of activity? After all, keeping yourself and others away from energy-draining TVs and games consoles will not only save you money and improve your health, it'll also help protect the planet as well.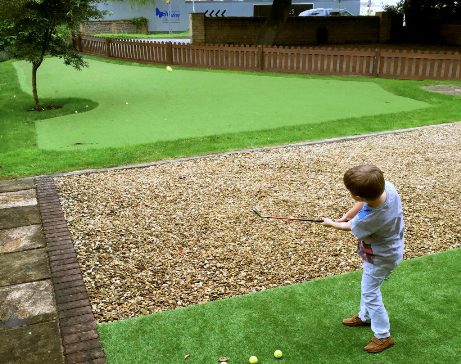 If golf is your game, you could install your very own artificial putting green in the back garden. It may require a bit of maintenance to ensure it stays in great condition, but converting your garden into a putting green can be a lot more cost-effective than you might think.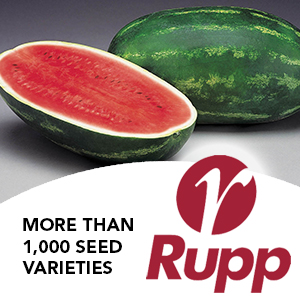 Alternatively, by installing a few square patio-paving slabs and buying large enough playing pieces, you could convert your garden into a huge, Harry Potter-style chess board. Or, if you'd rather play something more active, you could always pave over your lawn and turn it into your very own miniature basketball court or practice tennis wall.
Build a Unique Room
You've probably heard stories of people being afraid to venture down to the shed at the end of the garden, for fear a witch could be lurking there. While this dread may be misplaced, installing an extra room could be a great way of adding a bit of quirkiness to your garden – whether it be a witch-style shed or not.
Alternatively, if a creepy shed isn't your thing, several companies recycle and resell large shipping containers which can be easily converted into rooms, stowaways, shelters or extra storage space. Whether you dream of having a man cave, creative art or recording studio, fitting a large shipping container in your garden can be an incredibly unique way of turning your dream into a reality. They may not be cheap to buy and install initially, but having your own shipping container gives you the flexibility to do what you want with it.
Dakota Murphey is a freelance writer that loves spending time in her backyard.
Related Articles & Free Email Newsletter
Building a Seasonal Greenhouse
The Earth Sheltered Greenhouse
Support Native Bees and Enjoy the Many Benefits
Subscribe to our Free Email Newsletter