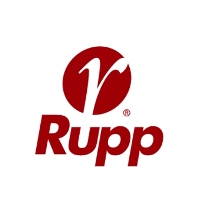 Our roots as a company began on a diverse family farm owned by Grandpa Sylvan and Grandma Pearl. With the help of their seven children they produced corn, beans, popcorn and strawberries along with cattle and hogs, which was pretty typical of the traditional family farm in the mid 1900's.
Grandpa Sylvan's interest in farming was clearly demonstrated in one of our family heirlooms he created during grade school – a book of detailed, hand-drawn sketches of plants he found on the farm. This interest led him to start the "Sylvan L. Rupp Seed Farm" in 1946, which began by selling hybrid corn seed, along with producing and marketing public soybean, wheat and oats varieties to area farmers.
As the youngest of the children, dad had an opportunity to "grow up" along with the seed business. His independent spirit and keen interest in seeds naturally led him to become involved in the business.
In 1972, he became a partner in the company, which was then known as the "Rupp Seed Farm". As a result of dad's interest in plant breeding and research, the company began to develop a line of Rupp brand corn hybrids and soybean varieties. For more than a decade, the company's focus was on the sale of grain and forage seed products to row crop farmers.
In 1985, dad began pursuing another opportunity within the seed industry – selling vegetable seeds. Dad remembers grandpa often saying that "the vegetable seed business seems like it would be a good business to get into", and he recognized that gardens tended to grow in size when things got tough. It was natural for him to get started in the vegetable seed business by selling sweet corn seed to farmers who were looking to add to their family garden by putting a few rows on the edge of their corn fields.
Dad's passion for seed, breeding and quality remain a key to our growth in the vegetable seed business. He has never been content to just offer the common varieties but instead pursues the newest and best genetics to offer to our customers. For this reason, the company has become a leading provider of the best vegetable genetics to wholesale producers, fresh market growers and the processing industry.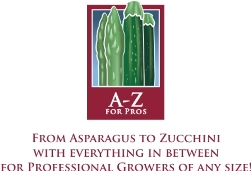 From asparagus to zucchini with everything in between, for Professional Growers of any size – and with over 1100 vegetable varieties from all the major vegetable breeders, Rupp Seeds is uniquely able to provide growers with "Seeds to Success".
Today, this passion for providing "the best" has been naturally instilled in my generation and many of us are now involved in the business. Even our children, Sylvan's great-grandchildren, are beginning to understand what grandpa and great-grandpa enjoyed about seeds and farming.
We are thankful for our family heritage and remain committed to growth as a family owned company – with a mission to continually improve the product quality and service we provide to our customers.
For more information or to request a catalog visit us at RuppSeeds.com or call 800.700.1199.
Related Articles
Growing Healthy, Productive and Profitable Plants through Succession Planting