Once a greenhouse has been purchased or built, the next important consideration is choosing a greenhouse bench design. There are many options available, and considerations to investigate in selecting benches that will be well suited to the greenhouse application.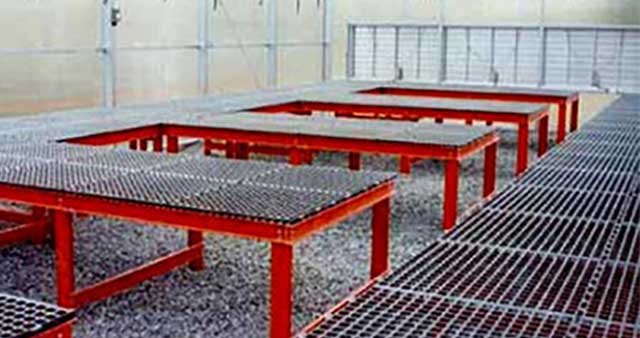 Type of Plant Material and Uses for the Greenhouse
Will the greenhouse be used exclusively for intensive plant growing or will sitting areas be included for relaxing, eating etc.? If it is to be used as a multipurpose room, consider the seating areas first. If some areas of the greenhouse have less optimal light, they may be good areas to use for seating. Once space is allocated for seating, the remaining space can be planed for growing.
Consider the type of plants that will be grown. Is the greenhouse primarily used for sowing seeds in large flats and starting plants to be transplanted to outside gardens, or will it be used for production of food crops for the family or selling? Will the floor be left open for some direct ground growing or will all plants be grown in containers? Are hydroponics systems to be used; and if so, what type of space is required for growing containers/beds and nutrient reservoirs? Remember to consider the weight that benches will be required to support. Flats are light, but large five-gallon containers can be quite heavy and hydroponics systems may be even heavier. It is best to start with strong benches, so they are suitable for most applications. Regardless of the materials chosen for bench construction, a good rule of thumb is to allow support for at least 25 pounds per square foot area.
Use of Ground and Below Ground Spaces
Growing plants on the ground does not require benches and may be appropriate for some greenhouse plants. An indoor tree can add to the aesthetics of a multipurpose greenhouse, and it may be best to leave ground space open so that the tree can have adequate root space. For many greenhouse plants, growing on benches may be best to use vertical space efficiently and reduce the problems of growing on the ground which include disease, insects and rot.
Some growers also like to use some underground space for producing compost, supply storage, or in the case of hydroponics, underground reservoir placement. Underground spaces can be lined with bricks and covered with strong plywood. If these areas are to be covered with growing benches, the benches should include wheels so that they can easily be moved for access to underground areas. Another option is to place underground areas in walkways if covers are made strong enough to support walking on them.
Water and Airflow
Generally, it is best for the tops of benches where plants are placed to be as open as possible to allow for air and excess water to pass freely through the bench top. This can be facilitated by various materials, but they must be non-corrosive and strong enough to support the necessary weight without bowing or sagging. There are some instances where it is not desirable for excess water to drain through the benches. This may be because of flooring below the benches, or in the case of stacked benches, lighting mounted on the bottom of bench tops. In this case, it is best to have benches that include pans to catch excess water. Pans need to be of non-corrosive, rust free material. Plastic pans are a good choice. If pans are used, plants will need to be placed on bricks or other suitable spacing so that they will not be sitting in drainage water.
Bench Dimensions
Regardless of the building materials chosen or whether benches are to be purchased or built, benches normally should not exceed 36 inches high or wide when they are against a wall. This allows one to reach all the plants from one side. Freestanding benches that are accessible from both sides may be up to six feet wide. Freestanding benches should also not exceed 36 inches high to accommodate regular work.
Consider "dead" areas such as corners, and whether special purpose benches or shelves can be used to utilize the space. Triangular shaped benches are available or can be built to fit into corners. Corners are also a good spot to accommodate a comfortable chair for relaxing and enjoying the greenhouse. Also consider if shelves may be appropriate for some of the upper spaces. High shelves can accommodate vining decorative plants or even upside-down tomato buckets. Consider high light plants for high shelves that have maximum light exposure. Make sure that placement of shelves does not cut off needed light from other plants in the greenhouse. If shelves have surfaces that allow light to pass through when they are empty, plants can be removed during winter when less light is available for lower plants.
Material
Most homemade benches are constructed of wood. It is important to select wood that is highly resistant to decay. Locust, cedar, redwood, and cypress are good choices. Even with high quality wood, life can be extended by sealing wooden benches with appropriate water-resistant products. When building wooden benches, it is also best to use noncorrosive nails, screws and bolts. These are available in metals such as aluminum, zinc, or brass.
There are advantages to benches that use some form of strong plastic or noncorrosive metal mesh for the bench tops. Besides decay, wood may warp and often absorbs soils, chemicals, etc. which cannot be adequately removed. If benches with wooden legs are used on bare dirt floors the legs should be placed on thin bricks to avoid contact with the soil.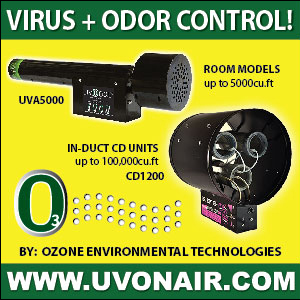 Many purchased benches are constructed entirely of metal or steel, or in combination with other materials. Advantages of galvanized metals over wood are the longevity and resistance to rot and decay. Metal benches may be expensive to install initially but can be considered a one-time cost. Stronger plastic benches are now being developed that offer a lightweight alternative to wood or metal benches.
Bench Layouts
It is important to consider various bench layouts for optimal space utilization. The internal bench layout of greenhouses depends upon many factors. It is important to consider the access you will have when working or moving through the greenhouse. Benching systems vary but usually are of the fixed or 'movable' type. The fixed longitudinal bench is the most traditional system and by its very nature makes moving from one side of the greenhouse to the other more difficult unless gaps are included between benches, but these gaps will reduce growing space. In a narrow greenhouse, it may be more useful to place benches along the sides leaving the center open for movement or for a work or eating table. Another option with wider greenhouses is to position benches perpendicular to the sides of the greenhouse with isles for access between each perpendicular bench. Moveable benches on wheels provide many opportunities to increase growing space by consolidating benches in one area and moving then out one by one for working.
Low-Cost Alternatives
Low cost, less permanent and less esthetically pleasing alternatives are available that may be appropriate for some greenhouse alternatives. Cinder blocks are inexpensive and strong and can be paired with wooden planks for pallets to form makeshift benches. There are also great free or inexpensive plans for building greenhouse benches. In fact, this article lists 73 free potting bench plants. Be aware that some of these require considerable carpentry skill and tools.
Dr. Christopher J. Kline is a master gardener and writer living in Paradise Valley Arizona.
Related Articles & Free Email Newsletter Sign Up
10 Greenhouse Features and Accessories That You Need
15 Ways to Make Your Greenhouse More Efficient
How to Create a Plan For Your First Greenhouse
Shop for High Quality CBD Products with No THC
Subscribe to our Free Email Newsletter