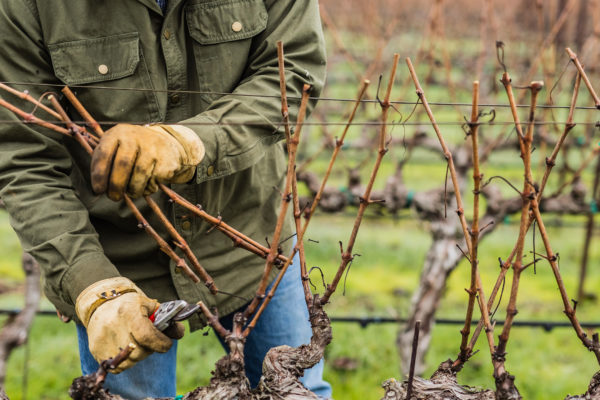 If you want your grape vine to produce an abundance of good fruit, then you need to properly prune your grape vines in late winter.
Grape vines should be tied to a wire trellis during the growing season, so they get plenty of sunlight and air circulation.
Grape wood more than 2 years old will not produce fruit so all the old wood should be removed when you are pruning.
Vine growth from the previous growing season should be left, but only enough to cover the wires on your grape trellis.
If your grape trellis has two wires, then two nice vines should be left on each side of the plant, so all of the wires have grape vines attached to them.
You should also leave two sets of replenishing vines on each side of the plant. The replenishing vines should only have two or three buds each. These replenishing vines are left to produce new grape vines for the following season.
Each winter you remove the old wood, tie the new wood to the trellis, and leave two more sets of replenishing vines.
Mike McGroarty is the owner of McGroarty Enterprises and the author of several books. You can visit his website at Freeplants.com and read his blog at Mikesbackyardnursery.com.
Related Articles & Free Email Newsletter
Curious About CBD? Here's What it Can and Cannot Do for You
How to Reclaim an Aging Grape Vine