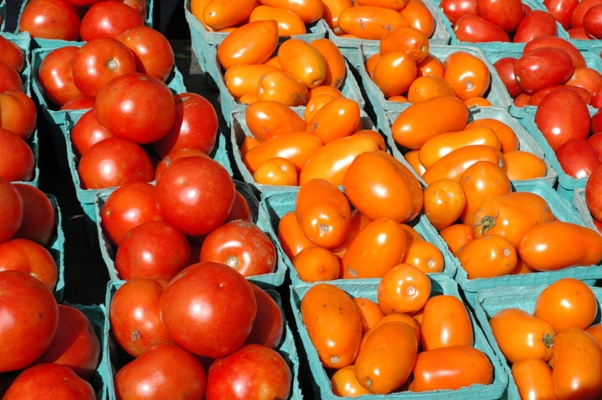 I know it sounds like high level talk by business managers having a "power lunch," but the idea of management by objectives is really a simple and straight forward approach to planning and maintaining a vegetable garden. It answers the question, "What am I trying to accomplish?" Asking this basic question, and answering it honestly, helps us identify resources, activities and other considerations that are consistent with and support our natural interest in success, regardless of our endeavor.
Once a set of objectives is identified, all actions and decision-making can then be centered on successful achievement of the stated goals. Using this approach, one would periodically review their vegetable gardening activities against the established set of objectives to identify necessary adjustments to stay on course. This continual cycle of assessment and adjustment will help bring resources and activities to bear in a more efficient and effective manner.
Some of us garden for recreation, fun, learning, adventure, or simply as a hobby that pays side benefits. Others are a bit more serious about the endeavor. Irrespective of your reasons for vegetable gardening, the idea of management by objectives is one that can work for you.
In this first part of the series, let's look at three common objectives that one might have for a vegetable garden, and then let's see how our planning and management activities might be influenced by those objectives. I think we'll see that having clear objectives out in front of us can help us achieve greater levels of success and satisfaction with our gardening efforts.
Recreation
If our primary objective is recreation, then we'll likely favor smaller gardens so our hobby doesn't turn into something resembling work. We'll lean towards vegetable plants that are attractive as well as fruitful, and we'll likely want to have fun experimenting with odd varieties even if they aren't very productive.
Recreational gardening enthusiasts will tend to steer clear of high tech adventures in hydroponics and probably won't want to invest in a greenhouse either. If they do invest in a greenhouse, it will likely be one where the layout is attractive, open and inviting, simply because they'll want it to be a pleasant environment for spending time.
The recreational gardener will also likely limit their vegetable tending to weekends and during the fair weather of summer, and will grow vegetables that are easy to care for, easy to depose of at the end of the season, and they'll make their plantings more limited than others who are engaged in providing a meaningful source of food for the family.
As one might expect, those with recreation in mind will limit the size of their operation and thereby limit their investment, but still seek ways to maximize the enjoyment they derive from their pursuits. The terms "large," "excessive," "burdensome," "workload," and "expensive" are not likely to be associated with recreational vegetable gardeners, not if they're paying attention to what they've established as their objective.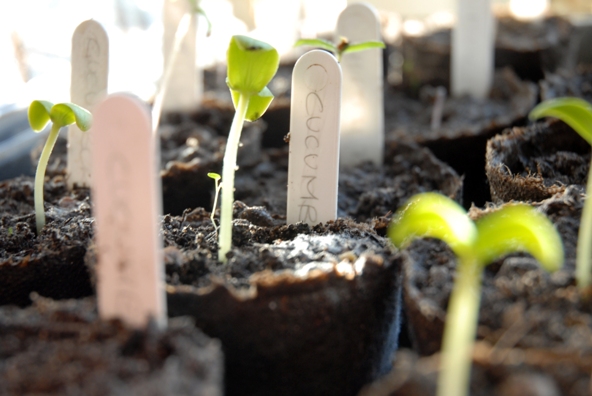 Discovery
For those of us who have discovery as a key objective, we'll enjoy starting our own seeds instead of buying young plants at a nursery. We might invest in seed starting resources like cold frames, seedling heat mats and stands for grow lights. We'll also likely experiment with "off season" gardening and cultivating unusual fruits and vegetables to add to our library of knowledge and insight.
The learners among us will also be game for joining a garden club where we can share our discoveries and make additional discoveries with others. It's likely that the discovery-minded will also take gardening classes, invest in gardening books that are light on the technical side, and interface with a local botanical garden and other gardeners.
They might also consider sharing their experience with schools and organizing field trips where students can learn more about vegetable gardening by visiting local gardens in the community. If you're into it for the discovery, you'll want to encourage others to discover as well, so you might consider coordinating your need for seed germination with a school science project. It's one way to get your transplants ready for pickup, and help students enjoy the discovery of plant germination and growth at the same time.
How about having several bus loads of kids come out to your place, have a tour of your operation, and learn with a little hands-on experience? It's exactly what I've done, and I can tell you that it's fun, rewarding, and it helps rejuvenate your own enthusiasm for the wonders of life that come from seed, soil, moisture, warmth and sunlight.
And, if you're running a small business to provide locally grown products to the community, you should consider discovery as an important objective for your business. Perhaps not, but if discovery meant getting involved with students, then it might be a valid objective indeed. What better way to get connected with families who have hungry young mouths to feed?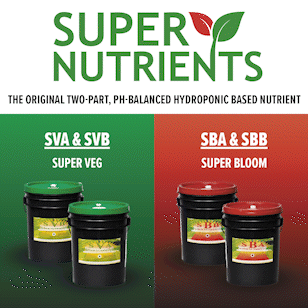 Unique Vegetables
When I was a kid, we grew icicle radishes, firecracker radishes, beefsteak tomatoes, pear shaped tomatoes, broccoli, carrots, and a few varieties of corn to name just a few of the residents of our vegetable garden, and fresh produce that graced our table. Our objective then was recreation and reduction of our food bill, so we were excited to try new things, but had no idea as to the number of variations and unique vegetables that could be grown.
Do your vegetable gardening objectives include special and unique varieties, and do you enjoy growing and eating tomatoes? If you do, then I need to tell you that there are thousands of varieties of tomatoes that you can grow in your garden. That's remarkable, and if you want some conversation pieces on the table, there are green striped, pink, red, purple, and orange, pineapple colored, and even white or cream colored tomatoes. They come in all sorts of sizes and shapes, from less than an ounce to many pounds each. So, you don't care for round tomatoes? No problem, there are varieties shaped like hearts, pears, plums and baby carrots. If you can't find a tomato that is interesting, unusual and pleasing to the eye and palate, then you simply aren't looking very hard. There are entire seed catalogs dedicated to just tomatoes.
Admittedly, the idea of unique produce might not be high on anyone's list of objectives for vegetable gardening, and if you're one of those people, I'd suggest you rethink that, whether you're a hobby grower or a small scale producer. What better way to have some fun in the garden than to haul in some unusual looking crop that is pleasing to the eye and taste buds? What better way to distinguish yourself from other competitors in the marketplace than to have common varieties for people to choose from, and some odd ball varieties for the more adventurous among us.
Is there an avant-garde restaurant in your area that might like to be known for a special salad made with white tomatoes? Could you suggest they prepare a special dish where the main ingredients are produced locally only at your hothouse facilities?
Whether you're trying to have fun or turn a profit, consider unique cultivars as one way of achieving just that.
Rethink Your Objectives
I trust that I've stirred up a little interest in rethinking your objectives for the coming season. It's never too early to plan for success – no matter how you might define it. The idea here is to identify what you want out of your gardening activities – your objectives – then set about achieving them with deliberate and focused actions. Assured success always starts with good and reasonable planning.
Make certain you keep your eye and mind on your activities and investments. In general, all of what you do either takes you away from what you want to achieve or brings you closer to it. Course correct as necessary, and don't forget to update and refine your guiding objectives based on a little feedback that usually comes from thinking about what you're getting in terms of yields and personal satisfaction.
Remember, you're not just a vegetable gardener; you're the manager of deliberately efforts focused on growing the stuff that "power lunches" are made of.
Clair Schwan is an avid vegetable gardener who considers his gardens to be important assets. To him, vegetables in the garden are a bit like money in the bank.
Related Articles & Free Email Newsletter
A Plan to Make the Next Growing Season Even More Successful
Making Your Own Cloche from Just About Anything
Passive Solar Heating for Greenhouse Operations
Subscribe to our Free Email Newsletter