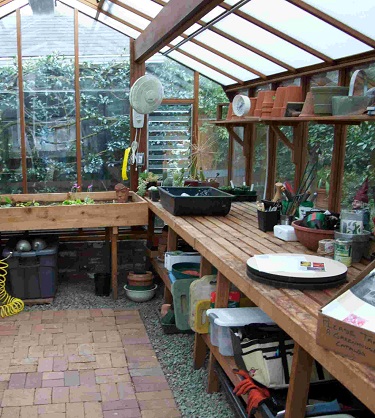 In order to grow plants inside a greenhouse you will most likely need benches. It is possible to grow plants directly in the ground but most home greenhouses use benches. There are several different benches available and each has different uses and materials.
Plastic Benches
Plastic benches are very common online and are lightweight making it easy to rearrange the layout of the benches. Most models come in black or dark green colors so they hide dirt well and are also typically inexpensive to purchase. A downfall to a plastic bench is that they are not the strongest option for growing large quantities of heavy plants.
Metal Benches
Metal benches are a good choice when you are growing weighty plants like potted trees or large ferns. Steel and aluminum are two common metal materials you will find on the market. Aluminum will not rust whereas steel has the potential to corrode in a wet humid greenhouse. An aluminum bench will withstand exposure to the interior climate, but if the bench uses steel screws you may see rust on the screws. A downside to metal benches, especially the steel ones, is that they are heavier and harder to move.
Wood Benches
Wooden benches are usually chosen for aesthetics and price. A wooden bench can be assembled by the home owner and they create a warm look inside the greenhouse. Where metal benches bring a commercial look, a wood bench makes the greenhouse look more residential. When wood benches are exposed to daily watering, humidity and sunlight they often swell, rot or crack over time. It is always best to source hard woods like cedar, teak, mahogany or Ipe which is commonly used for residential decks and old-fashioned board walks.
Fixed Benches
The most common bench is a fixed model which is a bench that does not move and is usually attached to the foundation. Any potted plant will do well on a fixed bench, as long as it can support the weight of the flower pots. Each manufacturer is different in their standard sizing but a common size ranges from 2' to 4' in width x 6' to 10' in length.
Tiered Benches
Tiered greenhouse benches are normally found in commercial nurseries, but some manufacturers offer residential options. There are two tiered bench versions on the market. The first is almost like a storage unit that may be 6' high with a shelf every 2'. This resembles a book shelf, but with slotted shelves for water drainage. These are often found on wheels and make use of valuable vertical space which is often left bare. The second type of tiered bench could be a set up where you have a 3'wide fixed bench and two feet above that is a second bench that is 18" deep. This allows you to grow plants on the base bench, small low light plants can be raised under the tier and more plants can be placed on top of the second bench.
Potting Benches
Potting benches are essential in a greenhouse. Think about it – if you do not have a potting bench where will you repot your root bound geraniums, or store your flower pots? The potting bench acts as a storage unit, with space for growing plants and for working. There are countless companies that manufacture potting benches at different sizes, materials, colors and accessories. A simple flat surface with a shelf underneath it allows you to repot plants and store materials. More deluxe models could include upper shelves, bins for potting soil, counter space, hanging areas, drawers and even a sink. You can decide to line the shelves with African violets and orchids, or you can store watering cans and fertilizer.
Raised Beds
Raised beds are a source of gardening pleasure in the greenhouse. The ability to grow plants in both containers on a fixed bed and directly in soil within a raised bed creates the best of both worlds. Raised beds are filled with compost or potting soil and allow the gardener to raise plants directly in the soil. These plants typically grow larger and are an excellent option for vegetables and annuals. After the plants bloom or vegetables are harvested the soil can be replaced and a new crop replanted. It is easy to grow out of season vegetables in the raised bed.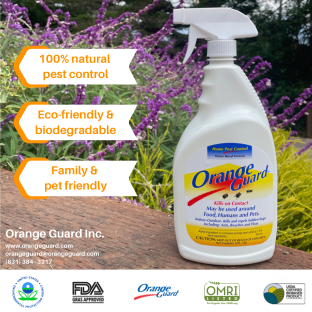 No matter what kind of bench you select for the greenhouse keep in mind that you will need to reach each plant. While it may seem appealing to have a 4 or 5 foot deep bench, it can be impractical if that bench is pushed against a wall. An average person can comfortably reach two feet deep, the same as your kitchen counter. Three feet is still acceptable in a greenhouse, but any deeper becomes cumbersome to grab a flower pot and pull it towards you.
Also consider how easily the bench can be moved. Everyone rearranges their living room from time to time and the greenhouse is no different. You will get bored with the layout and want to move the benches and a bench that is 10' long becomes difficult to move to a new location. You will have potting soil and dead leaves that fall to the ground and moving a large bench to sweep underneath it becomes a hard task as well. Shorter benches allow the gardener flexibility in bringing a broom underneath the bench and also in creating a new layout within the greenhouse. At times your broom may not reach the dirt underneath the bench and you may have to get on your hands and knees to reach the debris. Crawling under a 4' deep bench is awkward and uncomfortable.
When you are planning a greenhouse try to think about the use and layout as you purchase benches. You always want flexibility when the benches are installed. It may be beneficial to never permanently attach the benches to the foundation so you can always move them. Take a look at different options online or at gardening shows when sourcing benches to find the best deal. Compare the options and remember to check out the materials, fasteners and warranty offered.
Lyndsey Roth is an experienced greenhouse gardener and is a frequent contributor to My Garden & Greenhouse.
Related Articles & Free Email Newsletter Sign Up
7 Factors to Consider Before Purchasing a Greenhouse
How to Accessorize your Home and Glass Room
Subscribe to our Free Email Newsletter