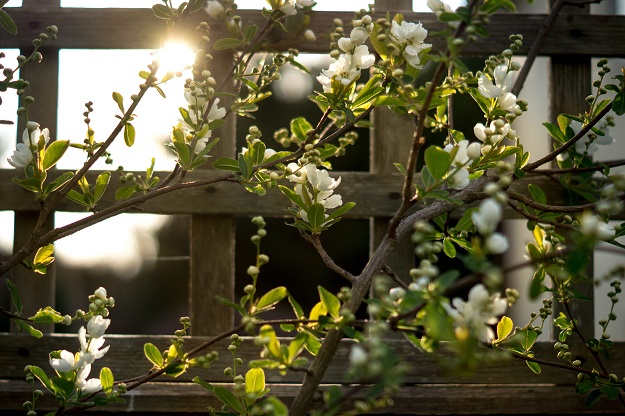 There are many different types of trellises on the market today: wood, metal, plastic, fan-shaped, obelisk, etc. A trip to any garden supply store or website will verify this. In fact, there are so many choices available that it's easy to get overwhelmed. So what are the differences and what's the best type of trellis to buy? Ultimately, that decision depends on your climate and the intended use for the trellis; however, the following information will serve as a guide to help you as you shop for the perfect trellis.
Generally, wood trellises are the most affordable option. Wood trellises purchased from gardening supply stores can vary in quality. Most inexpensive wood trellises will not hold up for long-term use. Keep in mind that some types of wood will rot, and harsh weather will speed the decaying process. Furthermore, many commercially available wood trellises are held together with tiny tacks or staples that loosen easily, which could lead to a trellis that's falling apart even before the wood begins to rot.
If you like the look of wood but want something sturdier than a commercially available wood trellis, you might want to consider building your own. If you decide to construct your own wood trellis, be sure to consult with the experts at your local garden center before choosing the type of wood you'll use. Some treated woods may contain harmful chemicals that can kill your climbing plants.
Plastic trellises are also widely available and come in a variety of colors, shapes, and sizes. A plastic trellis will probably cost more than a wood trellis; however, a plastic trellis will probably last a lot longer. When looking for a plastic trellis, be sure to find out if the plastic is UV stable. That is, you want to be sure that the color won't fade or yellow over time as it is exposed to the sun's powerful UV rays. Plastic trellises constructed of PVC vinyl are usually a good bet. PVC vinyl is a sturdy material that will hold up against the elements.
Metal trellises are another good option. Metal trellises were once shunned within the gardening community because of a myth that the metal can become too hot and "burn" your plants; however, this is not true. If you are concerned about heat, though, keep in mind the color of the trellis. A lighter color will not absorb as much heat, and thus won't get as warm. White can be very reflective of the sunlight. A metal trellis that is painted white, or any other light color, will not harm your plants.
Aluminum is probably the best material choice because it is a lightweight, yet incredibly durable material. When painted, aluminum will not rust like steel or copper. Furthermore, some aluminum trellises are hinged in such a way that they fold down compactly for storage, a benefit you won't easily find with a wood or plastic trellis.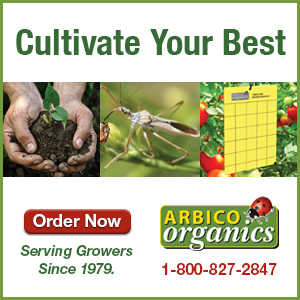 Finally, be sure to consider the type of climbing vine you intend to plant, as this will have a bearing on the type of trellis you purchase. If you're planting an extremely heavy climbing vine, be sure you purchase a trellis that is large enough and strong enough to stand up to the weight.
Ellen Bell works for a retail website that offers many home and garden products.
Related Articles & Free Email Newsletter
Top 10 List of Annual Climbing Vines
Vertical Gardening for Beginners
Subscribe to our Free Email Newsletter