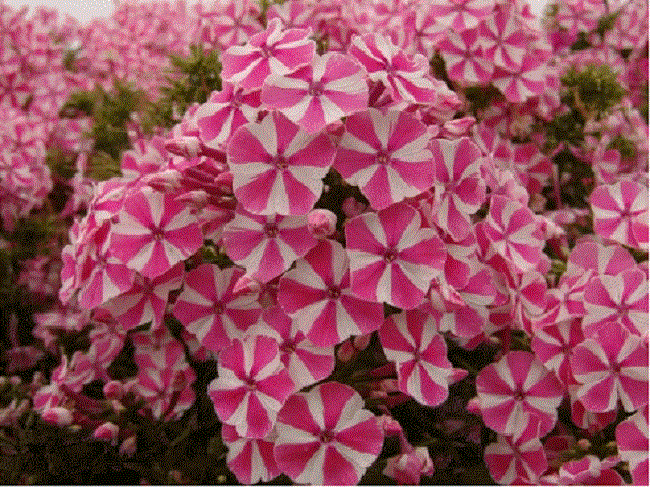 There is nothing more engaging to me than writing about plants and I'm guessing it shows. It helps when you have engaging plants to write about, something not always found on the shelves of local garden centers. But with any luck this you'll be able to find this plant at your local garden center. And if you're too impatient to wait for the store on the corner to stock it, you can always find it at a host of better mail-order retailers.
Phlox paniculata 'Peppermint Twist' has deliciously decadent flowers that are reminiscent of fine confectionaries. I was hooked the first time I saw it (if I had a dime for every time I said that). Food names are never a bad bet either, especially when the name is as appropriate as 'Peppermint Twist'. Swirled with near mechanical precision, rays of juicy pink fan out from the center of each floret and are offset but rays of white. Bloom it does too, from mid-summer on sending up stem after stem. But the best part maybe has nothing to do with the colors of the flowers themselves as it does with the flower stalk which is only 16" tall. You might think from the description that this is just another 'Natascha'. Though I'm a fan of keeping good plants around, 'Natascha' should step aside here. 'Peppermint Twist' does yield a similar effect but is overall more striking. Not convinced? This summer I stopped at 11:30 PM and admired the first stalk of 'Peppermint Twist' by the headlights of my car. I was tired and not exactly inclined to work in the garden but when I pulled up the driveway and caught sight of the clump, I had to stop. Imagine what your neighbors and friends will be doing. I'd advise planting it in an enclosure.
How is it for disease resistance you inquire? This summer, less than dry until August, has been a good gauge for wetness-induced diseases. Not far from my clump of 'Peppermint Twist' are some newer coreopsis plagued with mildew and still no signs of it on my phlox. In a summer this wet, I'd say it's a safe bet that this one's quite tolerant. Keep in mind that no phlox in existence has ever been shown to be mildew- and disease-resistant, but higher degrees of disease tolerance have been conferred upon some cultivars by Mother Nature. To avoid serious disease problems, keep phlox and other mildew-susceptible plants in well-ventilated areas of your garden where summer breezes can rustle through them. If you've got a stagnant area of your yard, maybe created by trees, shrubs, or buildings, avoid stocking them with phlox. Who'd want to hide this bijou little phlox back there anyway?
An award-winning author and plantsman, Kelly D Norris' work in gardens has been featured in The New York Times, Better Homes and Gardens, Martha Stewart Living, Fine Gardening, Garden Design and in numerous television, radio and digital media appearances. Visit his website at KellyDNorris.com.
Related Articles & Free Email Newsletter Sign Up
Caladiums Have Colorful, Large and Showy Leaves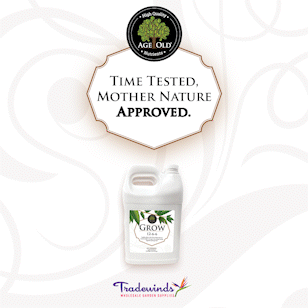 How to Properly Divide Daylilies
Hybrid Tea Roses are Worth the Extra Effort
Shop for High Quality CBD Products
Subscribe to our Free Email Newsletter