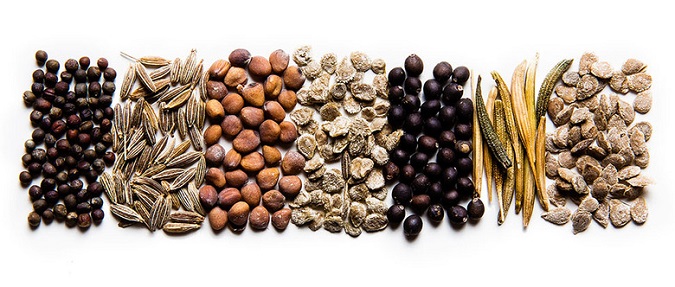 In the purest sense of the words, heirloom seeds have been passed on from one family member to the next over generations. It is a beautiful tradition that can provide a tangible and delicious connection to your heritage. I can distinctly remember the sweet peas fresh from my mother's garden. They were like candy. I've never been able to find anything that compares amongst the increasingly bitter and tasteless grocery store varieties. It is the variety of plant species that allow for these special treasures to exist and at the heart of heirloom seed collection to preserve this diversity in our food supply.
The wonderful qualities of heirloom plants such as flavor, aroma, beauty, and hardiness to a specific location have been pushed aside by modern industrialized agriculture. Choices are made instead in favor of a plant's ability to cope with shipping and handling, or to survive droughts, frost, pests, and pesticides in the widest variety of climates. It is becoming more common to buy seeds that are patented and sterile; eliminating the option of cultivating from seeds gathered the previous season.
The definition of heirloom seeds has caused a bit of controversy amongst the experts. It seems that everyone can agree that they are old and open-pollinated. There is no agreement as to what old means – as a rule of thumb it takes somewhere between 55 and 400 years to make a cultivar an heirloom. To have these seasoned varieties become extinct would be a great loss. One needs only look back at the Irish potato famine of 1840. They only grew a few varieties, and as a result, two and a half million people were displaced or died of famine due to blight. By growing and collecting seeds from heirloom cultivars, a single person can make a real difference in the world preserving plants for future generations.
There are several things to look for when you purchase heirloom seeds. The first is that seeds are not genetically modified. No half-fish half-tomato plants. Seeds should come from open-pollinated plants. Check for "lot information" or "germination rates and test dates" to be sure you are purchasing fresh seeds. The Seed Savers Exchange and Native Seeds are both excellent places to find a wide variety of heirlooms. If you have frequent visitors to your garden, you may want to ask about the story behind the seeds which will make for excellent tour conversation.
Before you harvest seeds from your heirloom plants make sure the seeds are ripe. The plants should be in their final stage, produce will be past ready to eat and starting to look mushy and a bit over ripe. For seeds that have a gelatinous coating you will want to rinse and rub them gently until the coating is released and then dry them on a paper towel. For very tiny seeds simply place the seed head into a bag and shake them out. Once seeds have dried, store them until next spring and you have done your part in ensuring the next generation experiences plants as nature intended.
Angela Lundmark is a freelance writer that enjoys outdoor and indoor gardening.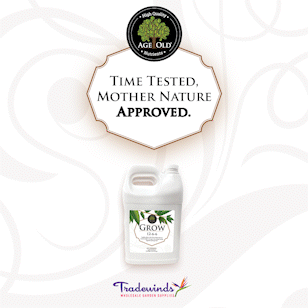 Related Articles & Free Email Newsletter Sign Up
How to Save Money and Boost Seed Starting Success
Shop for High Quality CBD Products with No THC
Subscribe to our Free Email Newsletter