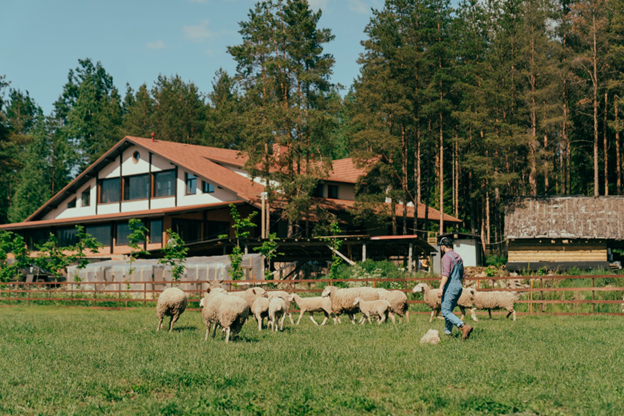 You've finally gotten to a place where you feel confident in your homesteading practices and would like to begin monetizing your work. Regardless of what you are selling, there are best practices you can follow to give your business its greatest chance for success. Use these tips to help guide your journey from thriving homesteader to thriving business owner.
1. Determine What You'll Sell
Choose what goods or services you'll be selling first, knowing you can branch out later if you need to. Maybe you've got skills with leather or wood you'd like to use through selling items or teaching classes. Perhaps you want to sell perishable goods such as eggs, honey, fruits, and vegetables. Note that when selling items that can be eaten, extra steps may be necessary to ensure your business is compliant with cottage food laws.
Even though you are using your property and resources to start your homestead business, you may still need to apply for grants or loans. But before you start that process, check your credit report. Potential lenders use this information to determine whether you are likely to pay back your loans. If your credit score is too low, then you will likely be rejected. In that case, take some measures to improve your credit and apply after some time has passed.
Speaking of selling, if you decide you need a larger or different property for your homesteading business, it's a good idea to check the local market first before putting your old home up for sale.
2. Decide What Kind of Business You'll Run
Many small businesses are either limited liability companies or sole proprietorships, as both offer benefits for less sizable companies. Research the options and consider the benefits and drawbacks of each one as they pertain to your company.
LLCs are popular options for small businesses because they offer a number of benefits, including protection to the business owners and their assets and flexibility that can be appealing to less traditional companies. There are also tax benefits with LLCs, such as pass-through taxation. Prior to filing, research the rules regarding forming an LLC, enlist the aid of an online formation service, or consult an attorney to help you.
3. Create Your Business Plan
A business plan is a map you will use to guide the decision-making in your business. These plans typically include information about what kind of business formation you will have, what the day-to-day operations look like, how you will fund your business, and financial predictions. There are several online services that offer plans that you can use if you are unsure how to begin, but keep in mind that every business is different and that a homesteader in your position may not need to have as complex of a plan as some businesses.
If running a business is completely new to you, then consider getting some formal training. You may be amazing at the service you offer, but there is a lot more to running a business than your specific products or services. A bachelor's degree in a business major can give you the knowledge you need to be successful at both. And most universities offer classes online so you can proceed at your own pace.
4. Establish Your Online Presence
Running a business without a strong online presence is nearly impossible these days, so creating a website and social media pages for your business needs to be a priority. If you don't have experience with website building, you can use a free website builder such as Weebly that will allow you to use its templates to get your website started. Most businesses have at least a Facebook page, but Instagram and other social media platforms can be particularly beneficial if you have appealing visuals you can use and would like to attract a younger clientele.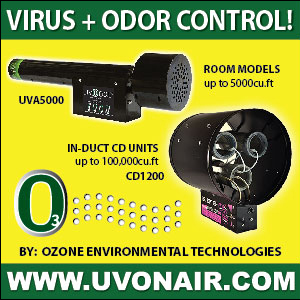 5. Begin Marketing
Marketing is essential to running a successful business as you can have the best products in the world, but if no one knows about them, it's all for naught. Marketing isn't limited to ad campaigns, though. Simple steps such as creating an aesthetically pleasing banner for your website and social media pages can help legitimize you in the eyes of potential customers. You can use an online tool such as Canva to create a customized banner that fits your brand by choosing the theme, colors, text, and font you desire.
Follow Through with Your Dream
You've worked hard to get where you are, so don't hesitate to make your dream of being a homesteading business owner come true. Take the first steps to start your successful business by creating a business plan that makes clear what you will offer or sell, and how you will promote it. And if you want to know more about certain aspects of the business element, then consider going back to school for a business degree. Homesteading is your passion. Do what it takes to make yours successful.
Carrie Spencer is the owner of The Spencers Adventures. You can visit her website at TheSpencersAdventures.net.
Image via Pexels
Related Articles & Free Email Newsletter Sign Up
How to Grow Healthy and Profitable Plants through Succession Planting in a Natural Greenhouse
How to Grow Sweet Potatoes for Food and Profit
How to Market Naturally Raised Plants and Vegetables
Subscribe to our Free Email Newsletter