Just as there are those of us who enjoy ice cream in the dead of winter, there are those who fight fire with fire by enjoying peppers, both sweet and hot in the heat of summer. Peppers require warmer temperatures and thrive in early to mid summer.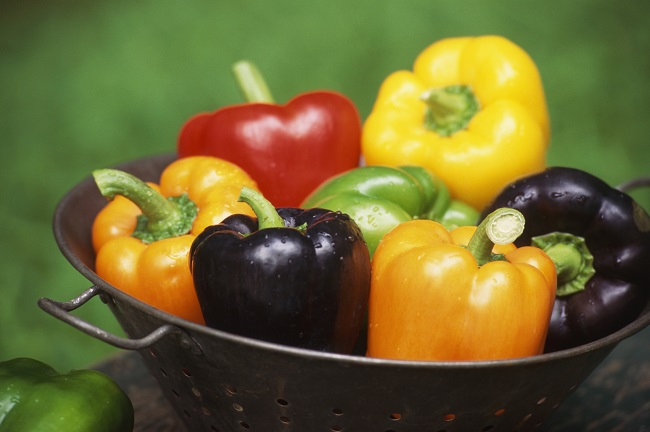 For kitchen and growing purposes, peppers can be mainly divided into two types: sweet and hot. Sweet and hot peppers do not require markedly different growing conditions, although some growers maintain that hot, dry conditions produce the hottest of the hot peppers. Regardless of the type, peppers do require consistent moisture and good drainage. Peppers do not tolerate frost, so for an earlier planting, use cold frames or grow them in the greenhouse. Care must be taken, however, to ensure that nighttime temperatures for the pepper plants do not get too far above 70 degrees Fahrenheit as the prolonged nighttime heat can interfere with fruit set. Many peppers go through a color shift as they ripen, but while bell peppers get sweeter as they turn red, many of the hot pepper varieties develop more heat as they ripen.
The sheer number of varieties of peppers available can be overwhelming, but a good plan could be to select a few basic types and try one or two or five specialty types. The humble green bell pepper, workhorse of Asian, Mexican and American cuisines, is simply an unripened version of the red bell pepper; try King Arthur or Orion bell peppers for types that go from green to red. There is also a Yankee Bell for growers in colder climates. Lavender and Sweet Chocolate are bell peppers in their namesake colors. Slightly spicier, ancho and poblano peppers are great for roasting and stuffing, not to mention in salsas, soups and stir fries. Anaheim and Numex peppers are commonly seen in the Southwest dried on strands called ristras. These versatile peppers are only a little hotter than poblanos and anchos. The real dividing line between sweet and hot seems to be the jalapeno. Mild types, such as Dulce, have been cultivated for their jalapeno flavor without as much heat.
Specialty peppers are featured on posters and garner a lot of attention from pepper enthusiasts. Pimentos de Padron are a Spanish pepper, and darling of the cognoscenti. These small, light green peppers are fried or sautéed whole in olive oil and served as a tapas. Most of the peppers have a bright peppery flavor, but about one in ten has a bit of heat to it, making snacking an adventure. Sweet peppers like Carmen and Lipstick are known for their flavor and make an excellent contribution to sauces. Hot Paper Lantern peppers are very hot, like habaneras, but grow better in cooler climates. Tiny red cherry peppers are also extremely hot; Lady Bug, Peppino and Cherry Bomb all pack surprising heat in their compact fruit. Tabasco peppers are pretty enough to be considered ornamental, with their fiery array, but also make a good vinegar pepper sauce and can be added to salsa.
When cooking with peppers, it is important to keep in mind that the same chemical that causes the spicy reaction in one's mouth can also cause contact irritation and burning on your hands. So, if you are handling peppers like bell peppers or a few jalapenos or a few poblanos, ample hand washing and perhaps some lotion will take care of the skin. However, if you are handling very hot peppers or a large number of milder peppers, wear gloves and ensure that there is adequate ventilation in the preparation area.
Peppers add bright flavor and vitamins to dishes, not just heat. Many are excellent raw and can be tossed in with salads. Red bell pepper rings are a welcome addition to lunch boxes, sandwiches, and burgers. Hot pepper sauces, whether Louisiana style vinegar-based sauces or New Mexican style sauces are surprisingly easy to make and are a good way to preserve a harvest. Peppers can be cleaned, chopped into desired shape (dice, rings, etc) and spread on a cookie sheet and frozen. Once the peppers have individually frozen, they can be bagged or placed in a container and labeled for later use. Individually freezing the peppers ensures that a cook is not trying to break apart an iceberg of peppers when the time for their use comes. Bell peppers freeze well raw, without blanching, and may retain some of their texture upon thawing. Roasted peppers can be stored whole in the freezer, or they can be split and sliced into strips and then frozen between layers of wax or parchment paper.
Rajas
Strips of roasted peppers are a wonderful addition to many dishes, including eggs.
In a hot oven, roast desired varieties (try mixing hot and sweet peppers for flavor) and split peppers down their long side. After roasting, set peppers aside to cool. Many cooks place roasted peppers in a large bowl with a plate on top; steam from the peppers makes the skin easier to peel. Peel peppers, remove stems, seeds, and the white inner flesh – although if more heat is desired, leave the flesh inside peppers like jalapenos. Slice roasted peppers lengthwise and toss together. Serve with breakfast tacos or over a softened log of goat cheese.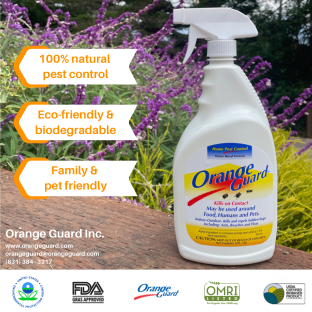 Rajas can be mixed with crushed garlic and served in olive oil, but this preparation is only good for a day or two, due to the potential for contamination and food borne illness.
Amy Ambrosius is a writer and budding gardener living deep in the heart of Texas with her family. She owes her interest in writing, food, and gardening to family; having learned to cook and appreciate poetry under the tutelage of her great-grandmother.
Related Articles & Free Email Newsletter
How to Know When Vegetables are Ready to Harvest
Peppers are a Spicy Addition to any Garden
Subscribe to our Free Email Newsletter