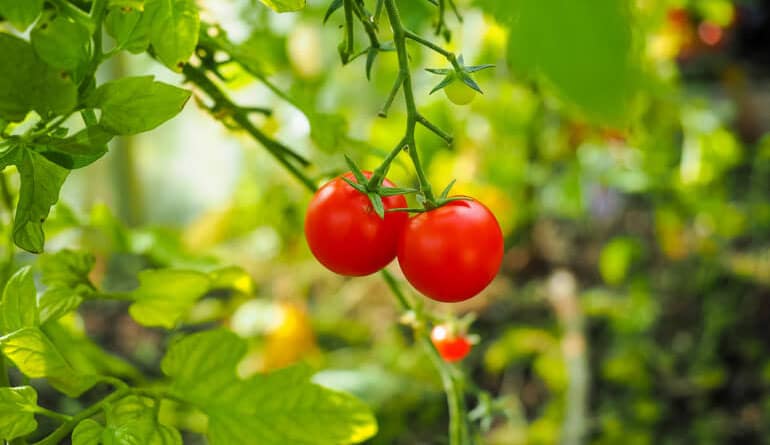 April and May have historically been a lean month for food gardeners in the U.S. However, a greenhouse or other temperature-controlled growing environment can make April and May months of bounty.
While outdoor gardeners must exercise patience, during the interminable wait for summer's first tomato or green beans, greenhouse gardeners can have the luxury of both in the spring. Swiss chard is going great guns by now, as are strawberries, bush beans, green onions, tomatoes, lettuce, spring greens, garlic, and carrots, as well as any number of herbs.
Varieties of all the above edibles are available in greenhouse and container-friendly varieties, to conserve space and maximize variety. Using space intelligently in the greenhouse allows more types of plants to be grown, as well as reduces any energy costs in the greenhouse. It also pays to think vertically. Vining plants, such as pole beans can be trellised to save space. Plants that can stand lower amounts of light, such as some of the leafy greens, mints, and parsley, can be organized on tiers or shelves in their containers. Both Tom Thumb and Tennis Ball lettuce are tiny butterhead varieties that are historic as they are unique, both work well in containers. Cress is another green that can tolerate partial shade, particularly if it's grown in a warm location; it has a peppery flavor that perks up salads and sandwiches. Hanging baskets of tomatoes, such as the Window Box Roma, Micro Tom and the Basket Boy varieties can be hung from a bar, staggered halfway between two rows of lower plants, if the light permits. 
Intelligent planning and planting can provide a cornucopia of early spring produce. An easy, multi-course meal idea uses crops available from greenhouses or other climate-controlled container gardening in April. Have a dinner party and be generous: invite friends unfortunate enough to not have greenhouse bounties of their own.
Start with a fresh salad of spring greens or a mixture of spring greens and lettuces, dressed with a simple, one-herb vinaigrette. Chop and bruise an herb, green onions for example, and place them in a container. The proportions of oil and vinegar vary according to each cook's taste; start with 3 parts oil to one part vinegar and go from there. Use a good quality extra virgin olive oil and good vinegar. The more delicate the vinegar, the smoother the dressing will be. One may add chopped garlic, coarse ground salt and freshly ground pepper, and powdered or prepared mustard according to taste. Toss with salad greens and lettuce until everything has a nice coat of dressing- shiny, but not dripping. Add blanched green beans, chopped carrots or any other fresh vegetables.
A spring herb pasta makes a light and simple main dish. To serve four, roughly chop 1/2 cup of herbs (parsley, basil, and dill would make a fresh combination), and add 2 to 3 tablespoons of extra virgin olive oil, a squeeze of about 1/4 of a fresh lemon, while 1/2 a pound of pasta boils in salted water. Drain pasta and return to pot or place in a warmed serving bowl. Toss with herb mixture and serve with fresh ground pepper and a healthy pinch of grated Asiago or Pecorino cheese.
To serve alongside the pasta, make Caprese skewers with some of the Basket Boy tomatoes and mozzarella cheese. The mozzarella most desirable for Caprese salads and these skewers is the fresh, water-packed kind in tubs. It's also a very easy dish to make on a lazy weekend, and a fun activity to do with kids. Two sizes work well on these skewers- Ciliegine ("cherry sized") and Bocconcini ("bite sized"). Slide mozzarella balls and tomatoes on the skewers, alternating them. After the skewers are assembled, place them in a pan or that will accommodate them. Drizzle with olive oil, into which you've added chopped and bruised basil leaves, and let them marinate for a little while in the fridge.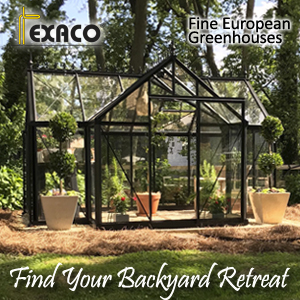 This light and flavorful meal doesn't call for a terribly heavy dessert. Greenhouse strawberries or other berries are always wonderful, sliced if necessary, and tossed with a light coating of sugar and let stand. If using blueberries or other berries that don't require slicing, intentionally crush just a few of the berries to release their juices to create a light syrup. These berries can be served over nearly anything for dessert: angel food cake, a simple yellow cake, sweet cornbread, yogurt, or soft cheeses like mascarpone, ricotta or cottage cheese. They are also delicious served with fresh, sweetened whipped cream and sugar cookies.
Amy Ambrosius is a writer and budding gardener living deep in the heart of Texas with her family.
Related Articles & Free Email Newsletter Sign Up
A Beginners Guide to Growing Vegetables in a Greenhouse
The Best Vegetables to Grow in a Greenhouse
The Top 10 Reasons to Build Your Own Greenhouse
Shop for High Quality CBD Products with No THC
Subscribe to our Free Email Newsletter