Reader Arden Schmitt recently built a subterranean greenhouse in Southern Idaho and was kind enough to submit a brief description and photos. The greenhouse is partially underground, contains pains of glass and 3 dead air spaces so it heats and cools inexpensively. Recycled patio doors were used for the glazing at a cost of only $10 each.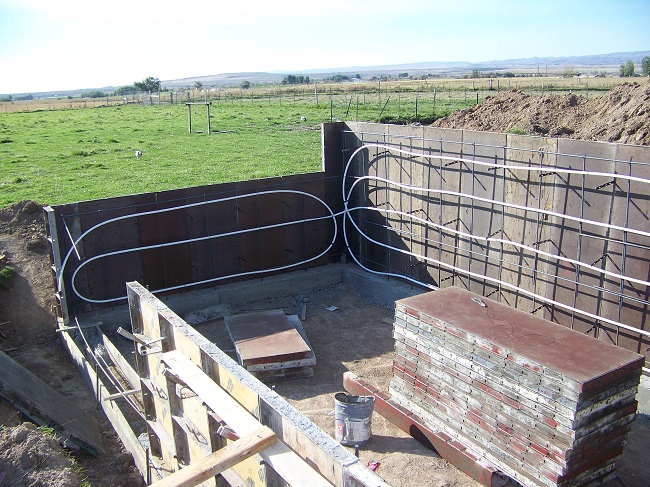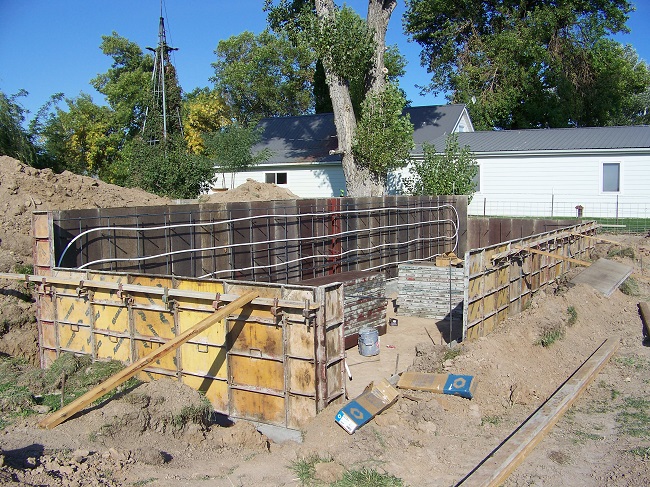 The greenhouse has dimensions of 42' x 16' and has a 6-foot wall on the north.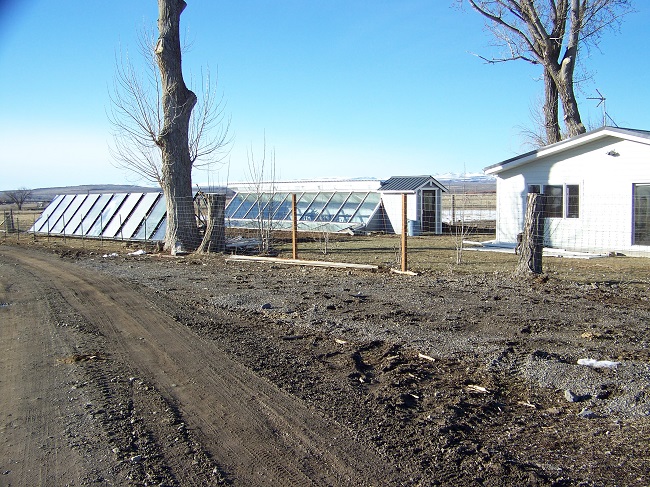 The concrete walls are heated with solar panels (it is the tubing in the walls.)  At one time during the past winter it -6 F outside it was 46 F inside.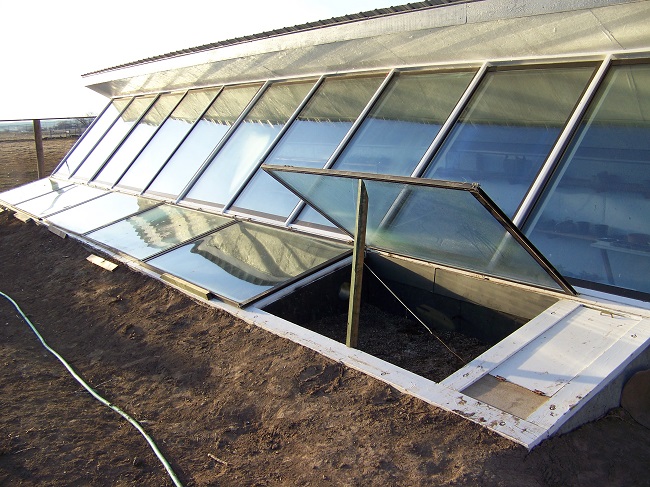 The cold frames in the front are vented into each other while being controlled with a thermostat and fan. The hot air in the greenhouse is also redirected through underground irrigation pipe in the growing beds which saves all that heat for nighttime use.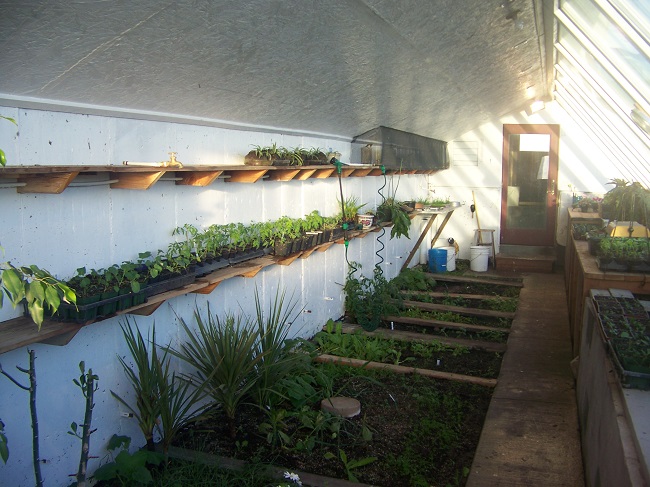 Tomatoes, green beans, Swiss chard, cucumbers, crookneck & summer squash were raised during the winter.
Want to share pictures of your greenhouse or garden project? Email the pictures and a brief description to Robin@MyGardenAndGreenhouse.com.
Related Articles & Free Email Newsletter
Building a Seasonal Greenhouse
How to Build a Simple Homemade Plant Propagation System