If well maintained, your greenhouse will provide you with a lifetime of enjoyment and satisfaction. Think of your greenhouse like a fine automobile; only a fool would buy a car and think that it would last for years without performing some routine maintenance. The same goes for your greenhouse. To get the most "miles" possible out of your structure, follow these easy steps to prevent breakdowns.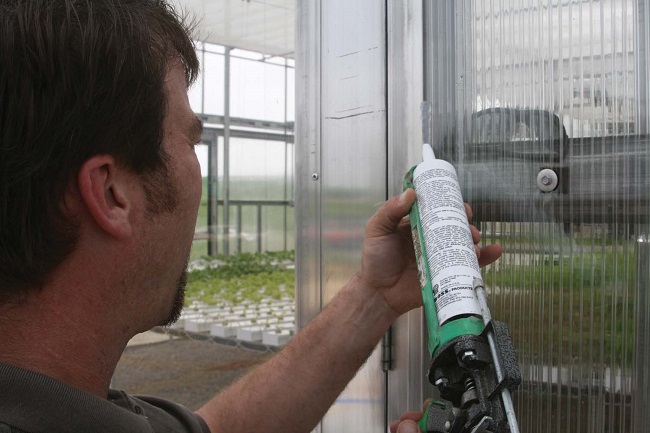 Chassis
There is nothing quite like working in a greenhouse while it is raining or snowing. It is enchanting and therapeutic to say the least. To ensure that your magical hideaway stays nice and cozy and doesn't turn into a house of horror, do some routine tire-kicking. Take a thorough walk around your greenhouse daily, or at least weekly. Keep your eye open for any loose, worn, or rusted screws or bolts. It is not uncommon for bolts and screws to work their way loose. A greenhouse develops its own "rhythm" with the vibrations created from fans, pumps, lights, and wind. This vibration can cause hardware to loosen over time. If you have a persistent problem, try utilizing lock washers or elastic nuts or even some Lock-Tite in areas of high vibration. Watch for excess water flow around your greenhouse. Possible causes of excess water flow could be from gutters not directed properly or at all, poor soil drainage, or being downhill of an area prone to runoff. These and other water issues can possibly undermine your footings or wash into your structure.
Body
Whether your greenhouse is covered with glass, poly film or polycarbonate you need to make routine inspections of your glazing. Pay close attention to corners, seams, and previously repaired areas. This should be a detailed inspection. It only takes one area to come loose in a high wind and you could be chasing your greenhouse skin all over the county. Watch for tears, loose screws and any cracked or missing sheets of polycarbonate. Pay close attention to the areas where the covering is attached. Most glazing options will require replacement after several years, but the untimely removal of one's greenhouse covering is never fun.
Inspect your gutters and doors. Gutters often need to be cleaned and re-caulked to prevent leaks and your doors will need adjusting. Doors that seal properly will save you money on heating. Gutters that don't leak prevent excess moisture and disease problems within your growing environment.
Drive Train
The sun is the ultimate motor providing energy and warmth to successfully grow all year round. However, you still need water, some additional heat in the northern regions and supplemental lighting if you want to grow tomatoes in the winter. Send in your water for analysis at least annually. Watch for high pH (most plants prefer 5.8 to 6.2 pH) and "heavy metals." Acid injection can often eliminate both problems and provide you with a more consistent, productive crop. If you happen to grow in an area with low pH, you may need to supplement your irrigation water with sodium bicarbonate (baking soda) to reach your desired pH level.
If you want to grow fruiting crops in the winter months, you will need to extend the daylight hours to beyond 12 hours per day. This can be done with 1,000-watt metal halide grow lights or LED grow lights. Regardless of the lighting that you use, simply clean the bulbs with a soft cloth then dust the ballasts off and ensure that you are getting complete coverage from your lights. The best time to look at your lighting system to inspect for consistent coverage is in the dark.
Exhaust System
Good airflow in your growing range helps control fungal diseases, aids in pollination and helps you grow a more consistent crop. To inspect, first DISCONNECT POWER. Check for loose or worn belts, clean the fan blades and tighten or replace any screws that may have vibrated loose. If you have an evaporative cooling system, the pads should be cleaned and disinfected to optimize airflow and minimize fungus growth.
Winterizing
As the days get shorter (and colder) it is time to think about getting your greenhouse ready for the winter months. A lot of times, the company that you purchase your propane or natural gas from will look at your heater for no charge or a nominal fee. Don't be fooled into thinking that just because everything was fine when you shut your heater down in the spring, that it is good to go now. It is always recommended to have a professional check your heater for proper operation prior to you needing it. Do a "test run" and replace any part that is not functioning properly. Clean your heater thoroughly and oil any moving parts according to the manufacturer's recommendations. Or upgrade. Now with efficiency ratings up to 93%, you will indeed get the most BTUs for your dollar.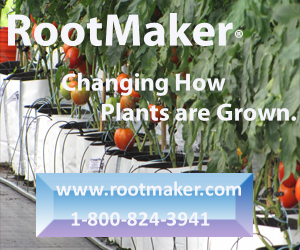 Keeping the heat down at the plant level helps you save big on your heating bills. Why pay to heat the air above your plants when you don't have to? Insulate north-facing and any other solid walls with reflective insulation. Cover any unused fans-inside and out, if possible.
Conclusions
Just like your automobile, your greenhouse needs periodic maintenance to keep operating at maximum efficiency. Protect your investment by taking care of small problems before they become large problems.
Sam Shroyer has a bachelor's degree in horticulture from South Dakota State University and over 20 years of horticultural experience, it is his goal to "re-teach" the public that sustainability and self-sufficiency is well within everyone's reach.
Related Articles & Free Email Newsletter Sign Up
Drip Irrigation in Greenhouses Minimizes Water Waste and Saves you Time
How to Choose the Right Size, Location, and Type of Greenhouse
Why Proper Ventilation Helps Create a Healthy Greenhouse
Shop for High Quality CBD Products
Subscribe to our Free Email Newsletter