June is a good time to start planning your new greenhouse, so it can be completed and ready for use by the fall or winter. Whether it is your first greenhouse or an additional one, you will want to choose the right size, location, and type to reduce costs, create an efficient work environment, and make sure you don't run out of space.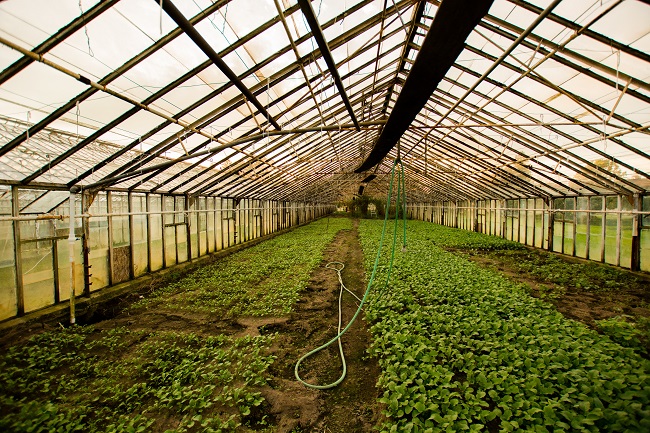 Choosing the Correct Size
Size is determined primarily by the quantity of plants you plan to grow during the period of cold weather when additional heat and protection from frost is required. Plants that prefer warmer climates can continue to grow inside the greenhouse to produce flowers, fruits, or vegetables through cold and warm seasons. Plants, requiring shade during both cold and warm weather, can be protected from direct sun with a shade cloth. Size also will be influenced by the amount of space and money you have available.
The square footage required can be determined by laying out a floor plan that includes growing areas, walkways, and work and storage spaces not provided for in other structures. Enough space should be provided to prevent plants from touching greenhouse walls during freezing weather and to allow adequate air circulation. Plants should be reachable from walkways or from between benches and beds to allow for regular watering, fertilizing, and insect and disease control.
Walkways must accommodate the movement of workers, customers, equipment, plants, and vegetables in and out of the greenhouse. However, you want to minimize your walk, work, and storage areas as much as possible, because only the growing areas provide income or plants and vegetables for your own use.
Will trucks need to back into the greenhouse to load and unload? If so, its doors will need to be large enough to accommodate them.
If money is tight, you can make the permanent greenhouse smaller by using less expensive temporary structures to raise early and late vegetables. Bedding plants can also be moved outside early to harden off, using temporary covers to protect them when frost is predicted.
Double and triple uses of greenhouse space allow for increased production per square foot. A simple wooden or metal frame can be built over a supply-storage area, creating more room for flats of plants. Temporary benches, filled with plants, can be set between rows of transplanted vegetables, and moved as space needs change. Lettuce, spinach, radishes, and other quick maturing crops can be planted early between tomato and pepper plants and harvested before later crops grow large enough to block the light.
Greenhouse rafters should be high enough to hang baskets above the heads of workers and customers, especially in walkways, yet low enough to water and fertilize regularly. They will need to be spaced far enough apart to grow without crowding and to allow light penetration to plants below.
Choosing the Best Location
Ask yourself several questions about possible locations. Is there room for delivery of supplies and removal of plants and vegetables? Can excess snow slide off the roof and be removed? Is the ground sloped adequately for drainage, but not too hilly or bumpy to work and move equipment safely?
Is the greenhouse far enough away from property lines, streets, tree limbs, and potential hazards? Never place your greenhouse within fifty feet of the drip line of black walnut trees if you plan to grow vegetables in the ground. The black walnut and some other nut trees produce juglone, a toxin that prevents tomato and pepper plants from growing.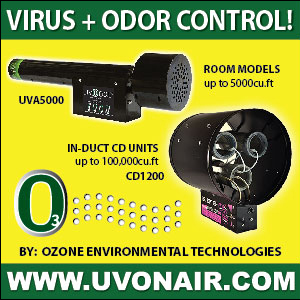 Will sunlight reach all areas of the greenhouse for most of the day? All or portions of the greenhouse can be shaded if you plan to grow plants that require shade. If both sun and shade plants will be grown, the greenhouse can be in an area that receives full sun. Shade cloth can be used wherever shade is needed to allow flexibility in plant varieties from year to year.
Locate the greenhouse to maximize use of prevailing winds, but never locate plastic-covered greenhouses in a natural wind tunnel where high winds are likely to destroy the greenhouse film and blow flats of plants off their benches. Calculate its height before building begins to make sure it will not interfere with utility lines or block a priceless view. Make sure doors are conveniently located and accessible to other buildings.
Do you plan to open the greenhouse to the public? If so, can you provide adequate parking, space for customers to shop, and room for their children to wander around safely?
Consider long-term possibilities before placing your first greenhouse. If expansion is possible, consider where additional greenhouses will go. When you have concluded your first successful year, you will be tempted to expand. Then you will be glad you placed your first greenhouse in a location where it can stay and continue to be a useful part of a bigger operation.
Gini Coover is the author of The Natural Greenhouse, Growing Plants and Food for Profit. She has grown greenhouse plants and vegetables for over 30 years, selling retail and wholesale from her greenhouse.
Related Articles & Free Email Newsletter Sign Up
Educating Your Customers Leads to Higher Sales
How to Market Naturally Raised Plants and Vegetables
Shop for High Quality CBD Products
Subscribe to our Free Email Newsletter