Looking for a holistic way to manage everyday aches and pains? It may be worth looking into CBD oil. While official clinical studies are still progressing, there's plenty of anecdotal evidence about how a CBD regimen can ease persistent pain.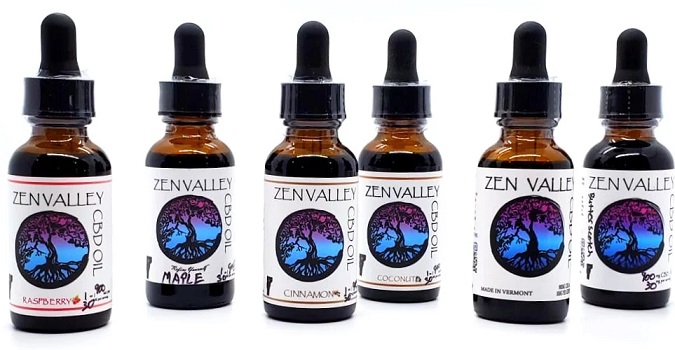 CBD oil is sourced from hemp plants, which are related to cannabis. However, hemp plants must contain less than 0.3% THC (THC is the chemical that produces a high). Because CBD oils only contain trace amounts of THC, you do not experience a high when it is ingested. This makes CBD oil safe to take to start your day— you won't immediately sink into your couch and open the nearest bag of Doritos.
So how do you take CBD oil? The simplest way to ingest CBD oil is by using the dropper to place 1 or 2 drops under your tongue. In medical terms, this is called sublingual administration. Placing a drop of CBD oil under your tongue then waiting for it to dissolve allows you to get the oil at its maximum potency. If the oil is swallowed, it will first pass through your digestive system and liver, which causes the potency to degrade. Don't worry if you do swallow the oil, as it is 100% safe to digest. If you're just beginning to use oils, it is best to start at the lowest possible dose. A great starting point for the Zen Valley CBD line is their 900 mg Full Spectrum CBD Oil. It's featured on the My Garden & Greenhouse online shop, so check it out by clicking here.
While CBD oil has been shown to assist with pain management, arthritis relief, inflammation, and even minimizing general anxiety, it's important to know where your CBD products come from. As a general rule, it is best to buy CBD oil extracted from USA-grown hemp. The oil should also be bottled in the USA. Overseas CBD products may not go through any safety testing and harmful synthetic chemicals may be added to the oil. A reputable CBD oil seller will not hesitate to show you a Certificate of Analysis, which is sometimes abbreviated as CoA. This Certificate of Analysis will show that the chemical composition of the batch has been tested by a laboratory.
Zen Valley CBD meets all the recommendations for CBD use, and we're happy to feature their oils on the My Garden & Greenhouse shop. Zen Valley is a product line of Lamoille Valley Extraction Solutions LLC, a Vermont-based CBD extraction company that uses local Vermont hemp to produce the Zen Valley line. You can view their third-party Certificates of Analysis on their website, ZenValleyCBD.com. Click here for a direct link to their CoAs.
Joshua Nichols is the My Garden & Greenhouse Associate Editor.
Related Articles & Free Email Newsletter Sign Up
Curious About CBD? Here's What it Can and Cannot Do for You
Shop for High Quality CBD Products