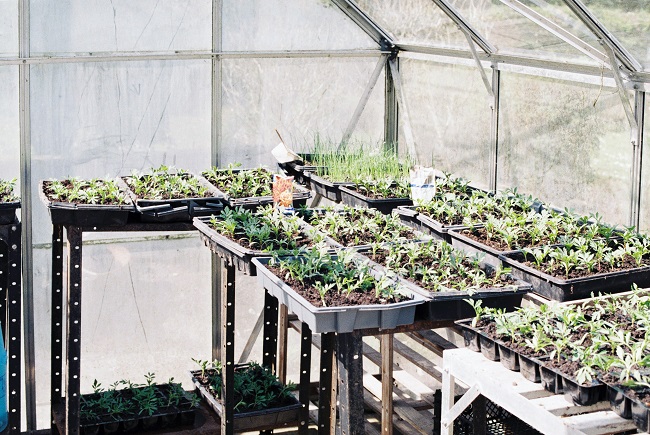 As much uncertainty as we face in these uncertain economic tough times, there is equal or greater opportunity to enrich our and our family's lives by growing our food. There is something incredibly hopeful about the promise of new life: the smells of fresh earth and clean air; the sounds of breaking the winter silence; the sight of new life pushing its way through the earth.
Whether the winter was an endless stretch of frozen gray days or one of mild temperament, the promise of spring touches us all. Get an early start by using a greenhouse to get your gardening projects started.
Starting Seeds
Starting seeds early indoors doesn't require a greenhouse, but having one makes starting your garden that much easier. Not only can you winter over plants that would not normally grow in your zone, like lemon trees in Oregon, with a greenhouse you can start seeds early with much less work than starting directly in the ground. Some gardeners are out in their beds with soil thermometers waiting for the right conditions to plant while others enjoy their early gardening pursuits under cover. Not only can you get a jumpstart on spring, extending the season into late fall may make the difference between having ripe peppers and tomatoes.
Greenhouses are perfect places to start seeds, if you match your expectations to the type of greenhouse you have. Many products sold as greenhouses are covered with a single wall covering and are in reality, very large cold frames. Cold frames are not designed for added heat as the energy is wasted when the heat escapes, however, even unheated structures give you a few weeks jumpstart. Just placing your starts under cover is offers some protection from frost, wind, rain, and foragers. For those who have an insulated cover on their greenhouse, you can get more than a few weeks on either end of the season. With minimal heat it's possible to grow something most of the year. Depending on the size of your greenhouse and the amount of insulation, in many cases only a small space heater is required. Seedling heat mats also work well beneath seedling and tender plants. Read this article for information on how to propagate cuttings using bottom heat.
Cuttings
Cuttings also work well in a greenhouse for an early start. Last November we took several cuttings from tomato plants we liked and moved them indoors. A few of the plants were propagated in a self-watering planter made by two-liter pop bottles and several were placed in a cloner. We kept the plants indoors with some supplemental light until early January when we moved them into the outdoor greenhouse. The cuttings are doing well and are significantly larger than the seeds we started. We added supplemental grow lights that are on a few hours in the morning and a few in the evening so our tomatoes had 12 hours of daylight during the darkest time of the year. If all goes well, we will be harvesting our tomatoes three to four months earlier than had we planted them outdoors.
Planning the Move
Shane Smith's book, The Greenhouse Gardener's Companion, contains and excellent planting guide. Smith's schedule is invaluable as most seed packets contain directions for sowing directly into the garden or starting only a few weeks before the last frost date. While it is a good idea to try a large variety of seeds and plants in your greenhouse, it is helpful to know what will prosper in your conditions. Depending on your zone, you will determine if you will heat your greenhouse, add supplemental heat only on the coldest of nights, or use the greenhouse as a cold frame only. Your planting times and the speed of growth may vary significantly depending on the type of heat you choose.
Once you know what you are going to plant, it's time to decide on the type of container to use. There are many possible trays to start seedlings. Some clamshell packaging that previously held grocery items works well for seed starting when filled with a seed starting media. The Oregon State University Master Gardeners recommend plug trays with small cells planted with one seed each. This reduces the need for thinning as well as reducing space requirements. Once the seedling roots are developed, the plugs are typically transplanted into a larger container. Most seedlings and cuttings are ultimately sown outside from a 4" pot. Some are destined for raised beds while others will go into a garden plot or container. When selecting 4" pots, there are several good choices. Many of the black plastic pots are thin and good for only one use. Some recycling centers are starting to take the nursery container, but for the most part they are disposable. Heavier reusable plastic pots are an excellent option as they are sturdy and are easily cleaned with bleach after use. Another option is a biodegradable pot like CowPotsTM. CowPots are designed to be planted directly in the ground eliminating the need for transplanting. Not only does this save the plant from transplant shock, but it also saves work too and was made from a waste product. The CowPots are completely free of pathogens with no manure remnants, so they are safe to use and odor free.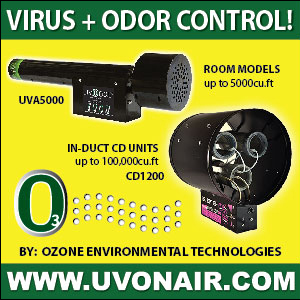 When your plants are ready to move outside, it is a good idea to give them a hardening off period so they can acclimate to the outdoor conditions. The hardening-off process is a slow introduction to the cooler temperatures in a sheltered area. Slowly introducing the plants to the elements helps them develop the mechanisms they need, however, it can be time consuming. Using a Frost Shield or Bio Fleece sheet is a quick way to add a little extra protection without moving the plants back into the greenhouse.
Once your greenhouse plants have moved outside there is no reason for your greenhouse to sit idle. Summer greenhouses are a wonderful place to grow and dry herbs and other heat loving plants. When you plant lettuce and other cool crops in the fall to harvest throughout the winter, you truly have something growing and something to eat every season.
Michelle Moore is the General Manager of the Greenhouse Catalog where she has worked with greenhouses for 20 years. Michelle writes and lectures about greenhouse gardening as an Oregon State University Master Gardener and member of Garden Writers Association. You can visit their website at GreenhouseCatalog.com.
Related Articles & Free Email Newsletter Sign Up
How to Build a Portable Greenhouse Hydroponics System
How to Properly Clean the Glass in your Greenhouse
Hothouse or Greenhouse: Which One is Right for You?
Subscribe to our Free Email Newsletter