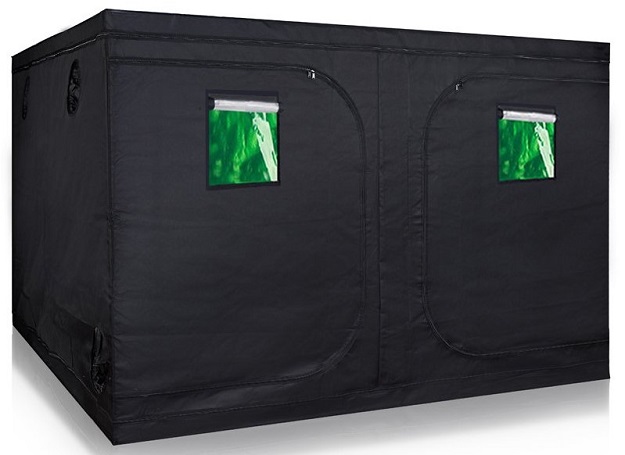 As we move into January, the long days of winter with its shortened daylight hours means that you will need some type of heating and artificial grow light system if you wish to continue gardening through the next several months.
However, if you don't want the added expense of heating an outdoor greenhouse, which depending on the area where you live can be cost prohibitive, there is an expanding market of new growing structures that can be set up in either a spare room in your home, a basement or heated garage.
These greenhouse structures are lightweight; completely self-contained, very economical and designed to be used in an environment that is already heated. They range in size from the smallest which is 2' x 2' x 5 1/2' to the largest (to date) at 20' x 10'x 7' with many sizes in between to meet your gardening needs.
Some of the many features of these growing structures are that they can be zipped up like a tent to keep the moisture on the plants, which not only benefits your plants, but also reduces the chance of black mold forming on walls etc., in newer built homes that are more airtight. And the fact that it has a floor means that you don't have to worry about water spills on wood floors, concrete, or carpets.
They also come with zippered side access panels, so you can reach in from either side and pick fruit, apply fertilizer, remove dead leaves and water without having to completely open the structure if you don't want to. Additionally, they also have corded openings that will accommodate small exhaust/cooling fans for better environmental control.
What I especially like about these growing structures are the fact that the interior is made from a reflective material that eliminates dark areas. This means that the light will reach all sides of the plants, doing away with the need to constantly rotate the plants you are growing. The outside is black and can eliminate exterior light illuminating the rest of the living environment if it is not desired.
Another added feature is that the smaller structures can be taken outside and be completely hosed off to remove spilled dirt and any possible insect and/or disease outbreaks that might occur during the course of a growing season. They can then be folded back up and packed away if you only want to use them through the winter months.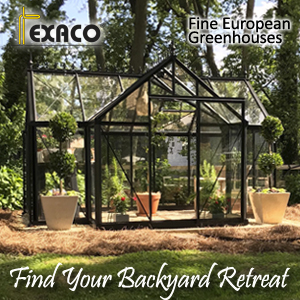 They don't come with any shelving, which would allow for more plants to be grown in a smaller structure. But, you can add some type of steel and/or aluminum shelving with wire racks that will allow for more plants and still allow light transference from one shelf to the other. They are a great way to get some gardening enjoyment during the dark days of winter as they allow you to keep enjoying ripe tomatoes and/or salad greens, or over wintering your favorite flowers.
Paula M. Christensen is a hobby greenhouse gardener, who incorporates natural and organic feed and insect management.
Related Articles & Free Email Newsletter Sign Up
How to Heat a Greenhouse During Winter
How to Prune and Train Plants for Higher Indoor Garden Yields
What Greenhouse Bench is Best for Your Greenhouse?
Subscribe to our Free Email Newsletter