Creating a stunning landscape doesn't have to be a high-maintenance endeavor. If you want a beautiful garden without spending countless hours on upkeep, low-maintenance shrubs are the way to go. These hardy and resilient plants can add color, texture, and structure to your outdoor space with minimal effort. Let's explore four low maintenance shrubs that are sure to thrive in your landscape and learn how to care for each of them.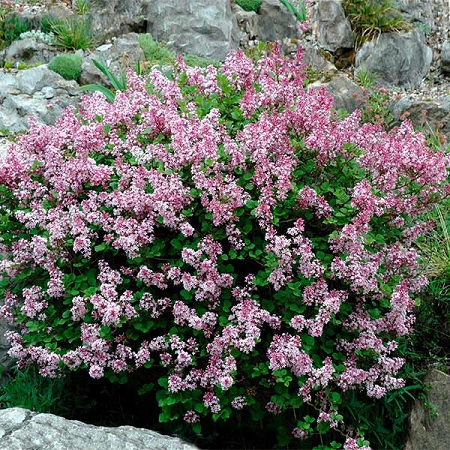 The Dwarf Korean Lilac is a compact shrub that boasts clusters of fragrant, lavender-hued blooms. It typically reaches a height of 4-5 feet, making it ideal for small gardens or as a low hedge.
Planting
Choose a well-draining location with full sun to partial shade. Ensure the soil is rich and fertile to support healthy growth.
Watering
Once established, the Dwarf Korean Lilac is quite drought tolerant. Water deeply but infrequently to encourage deep root growth.
Pruning
Light pruning can be done after flowering to maintain shape, but this shrub naturally grows in a pleasing form.
Fertilizing
Use a balanced, slow-release fertilizer in early spring to promote abundant blooms and overall health.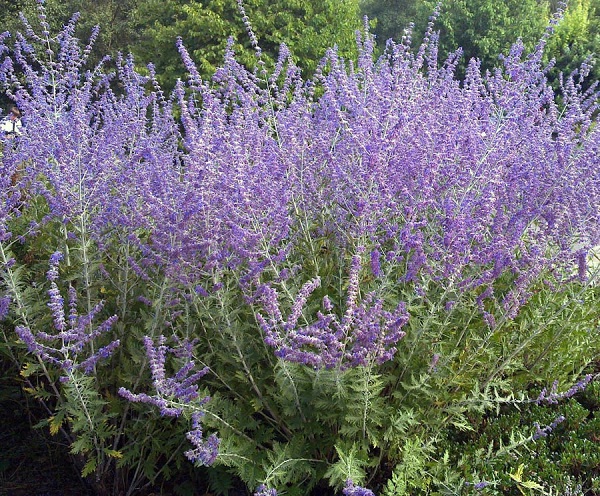 Russian Sage is a striking, silvery shrub with aromatic foliage and tall spires of lavender-blue flowers. It is a hardy and low maintenance plant that attracts pollinators like bees and butterflies.
Planting
Choose a sunny spot with well-draining soil. This shrub is highly drought-tolerant and thrives in hot and dry conditions.
Watering
While it's establishing itself, water Russian Sage regularly. Once mature, it requires little to no supplemental watering.
Pruning
In late winter or early spring, cut back the woody stems to encourage new growth. This also helps maintain its shape and prevents floppiness.
Fertilizing
Russian Sage doesn't demand much fertilization. You can apply a balanced fertilizer in spring if the soil lacks nutrients.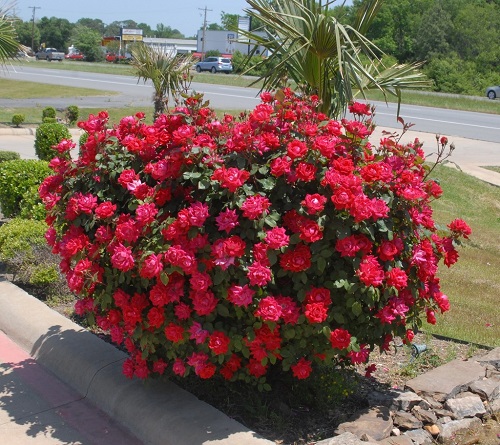 The Knock Out Rose is a modern classic, admired for its disease resistance and continuous blooming throughout the season. It comes in various colors, including red, pink, and yellow, to suit your landscape preferences.
Planting
Choose a sunny location with well-draining soil. Good air circulation helps prevent diseases.
Watering
Provide regular watering, especially during dry spells, but be cautious not to overwater, as roses don't appreciate soggy roots.
Pruning
Knock Out Roses are relatively low maintenance in terms of pruning. Simply trim back any dead or diseased branches in early spring.
Fertilizing
Apply a balanced rose fertilizer in spring and again in mid-summer to encourage blooming.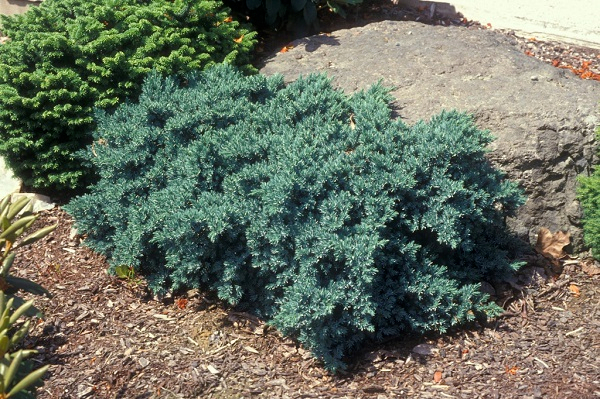 For adding a touch of evergreen elegance to your landscape, the Blue Star Juniper is an excellent choice. Its striking blue-gray foliage provides year-round interest.
Planting
Select a location with well-draining soil and full sun exposure. Junipers tolerate various soil types, including sandy or rocky soil.
Watering
Young plants require regular watering, but once established, they can endure dry conditions with ease.
Pruning
Blue Star Juniper rarely needs pruning. Simply remove any dead or unhealthy growth as needed.
Fertilizing
These shrubs are generally low-fertility plants, so they don't require much fertilization. If your soil is poor, a light application of balanced fertilizer in spring can be beneficial.
By incorporating these low maintenance shrubs into your landscape, you can enjoy a beautiful garden without dedicating excessive time and effort to its upkeep. Remember that while these plants are hardy, they still need attention during their establishment phase. With proper care and a little patience, your landscape will flourish with these easy-to-maintain shrubs, adding charm and appeal to your outdoor sanctuary.
Related Articles & Free Email Newsletter Sign Up
Creative Ways to Decorate with Large Container Plants
How to Attract Bees, Butterflies, and Birds to Your Garden
Quick and Easy Ways to Divide Perennial Plants