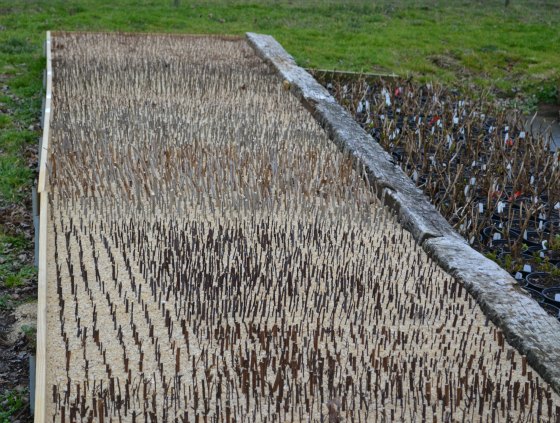 Crazy right? Gardening in the dead of winter, even if you live in a cold, northern state? It's not crazy and there are actually things that work better in January than they do during the growing season. What if I told you that you could make hundreds of "Free Plants", right now, in January?
Trust me, if this didn't work, I wouldn't waste my time doing this.
The picture in in the article represents thousands of hardwood cuttings. We actually waited, waited and waited for the plants to freeze so we could take these cuttings and stick them in and. Almost all of these were stuck in the month of December. We started filling this bed in late November and finished up in mid-December.
Typically you can do hardwood cuttings from the end of November through mid to late March depending on where you live. Here in Ohio we can stick hardwood cuttings right up until April 1st and that's pretty much the cut-off date.
When it comes to plant propagation, timing is everything. Our plant propagation schedule goes like this: We start doing hardwood cuttings in late November and keep doing them until April 1st. Then we stop propagating completely and don't stick another cutting until early June. But once we start in June we make cuttings all summer long, right into September.
You don't have to stick them in sand; hardwood cuttings are very forgiving and will root in anything from coarse sand to potting soil to plain ole every day garden soil. You can stick them right in your garden and they will root. Not all plants do well as hardwood cuttings, but here is a short list of the ones that will root this way.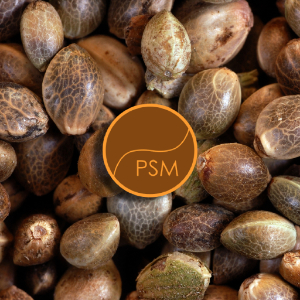 Spirea of all kinds
Potentilla
Rose of Sharon
Red and Yellow Twig Dogwood
Hydrangeas, especially PG and Annabelle, but the Macrophyllas will root this way as well
Purple Flowering Sandcherry
Willows of all kinds, including Pussy Willow, even Weeping Pussy Willow
Did you know that you can actually buy "Unrooted Hardwood Cuttings" and have them sent to you in the mail? Just unpack them, cut about 1/4″ of the butt end so the cut is fresh, stick them and they will root and grow.
Mike McGroarty is the owner of McGroarty Enterprises and the author of several books. You can visit his website at FreePlants.com and read his blog at MikeBackYardNursery.com.
Related Articles
Plant Propagation Calendar – What You Should Be Doing Each Month of the Year
Proper Planting Instructions for Trees and Shrubs
Understanding Natural Pesticides