There is something special about walking into a room that is filled with fragrant flowers in bloom.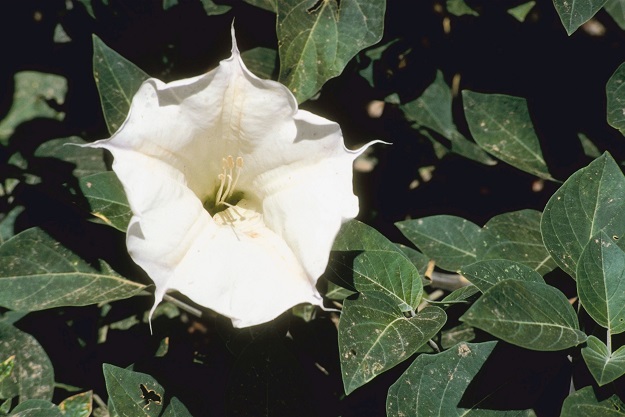 To experience such pleasure is to behold the fundamental nature of what gardening is all about: It is good for the soul, has therapeutic qualities and is relaxing. It's also pleasing to the eye. That old saying of take time to 'stop and smell the roses' isn't for naught. It is something that needs to be done and done often.
Many fragrant flowers that are grown outside make excellent indoor plants. This holds especially true if you have a sunroom that allows additional light. This kind of environment is perfect for scented flowering plants.
Brugmansia, or "Angel Trumpet" is one of the best examples for such a room. It is an excellent specimen for outdoor year-round conditions in zones 8-11. But if you live in the northern states, make this your indoor or patio plant. Brugmansia is a fast grower but be warned; it can quickly get out of control, so prune it if your space doesn't allow for larger plants. The container will help control plant size.
The trumpets will be seven to ten inches long and hang down. They are available in colors of white, yellow and pink in a variety of hues. They bloom from early summer until frost when they are outside. But will bloom year-round in a greenhouse or sunroom.
Brugmansia releases its powerful aroma in the late afternoon and early evening, which can best be described as pure sweetness. It is my version of what heaven must smell like. By the morning light, the scent will be gone, only to return to you once again in the evening.
Other flowering plants that work well indoors, in a sunroom or greenhouse are Passiflora, or Passionflower. This vine is a beauty, and the scent is heavenly too. The flower is so intricate and detailed that it doesn't even look like it could be a real flower at all.
Try jasmine, nicotinia (flowering tobacco,) or citrus such as lemons or limes.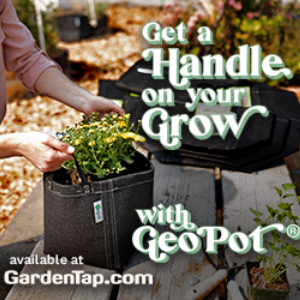 There are annuals that perform well in the sunroom or greenhouse all year long. I always have Sweet Alyssum growing. They are prolific self-seeders assuring you constant new flowers. The little flowers smell like honey and always brighten my day.
Moonflower is an easy vine to grow from seed. Just be sure to nick and soak the seed overnight before planting. It's fast growing and has huge, pure white flowers that release its scent each evening.
Another annual I have good luck with, as a potted plant is the 4 O'clock. It's a little bushy but performs well in a pot. It also releases its scent as well, around 4:00 each afternoon, hence the name. The delicate flowers are a kaleidoscope of color, in pinks, white, yellows and variegated. They are a spectacular sight against their dark green leaves.
Becky Miller has been a passionate gardener for over twenty-five years and has two greenhouses. You can follow her adventures of incorporating edibles in her flowerbeds and creating an old-fashioned cottage garden at her historic home in Wichita, Kansas at Kansasbungalow.blogspot.com.
Related Articles & Free Email Newsletter
Chinese Evergreens are a Great Greenhouse Plant
Creating a Backyard Bird Sanctuary
Free Email Newsletter Subscription