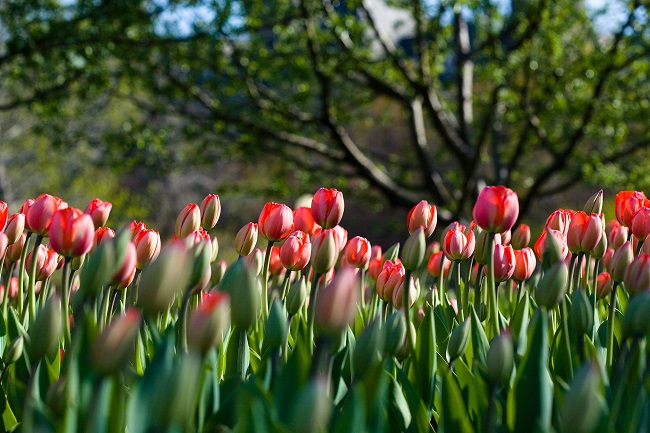 For many folks, spring hasn't truly arrived until the first tulips and daffodils have begun to bloom. But despite the early springs in growing zones 7 and warmer, many spring bulbs don't do well in warmer climates without a bit of special care.
Tulips are native to Central Asia, although many tulip bulbs now originate in The Netherlands. The long, cool springs in Central Asia and The Netherlands allow the tulip foliage to linger for a long time and provide the bulb with the energy it needs to grow larger and bloom again the next year. But in warmer climates, the heat causes the foliage to die back before the bulb can store enough energy to continue. Tulip and daffodil bulbs both need to undergo a winter chilling period before they will produce their beautiful spring displays.
In Zones 7b and warmer, tulips and hyacinths generally don't get enough of a chilling period to bloom well. Daffodils will perform well through Zone 8 but not so well in the southern growing zones of 9 and 10. Interestingly, daffodils do better in the western Zone 9 areas. In those climates with mild winters, most spring-flowering bulbs will bloom for just one spring and should be treated as annuals.
Tulips and many other spring bulbs can be tricked into thinking they've gone through a cold winter by storing them in a refrigerator for 8-10 weeks prior to planting them outside. The bulbs should be kept dry in the refrigerator and given plenty of air circulation so using a mesh bag is ideal. Start this pre chilling process in early October and plant the bulbs in December.
The general rule of thumb when planting bulbs is to plant them to a depth that is three times the height of the bulb. Plant your bulbs where they will receive at last six hours of sunlight each day. Avoid planting them near trees that will leaf out and shade the bulbs later in the spring. Bulbs can be lightly fertilized with a low-nitrogen fertilizer as soon as the shoots emerge in early spring.
Mike McGroarty is the owner of McGroarty Enterprises and the author of several books. You can visit his website at Freeplants.com and read his blog at Mikesbackyardnursery.com.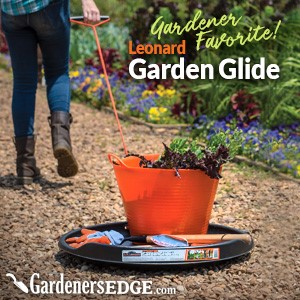 Related Articles & Free Email Newsletter Sign Up
How to Properly Divide Daylilies
Hydrangeas! When Do I Prune Them and Why Didn't They Flower?
Shop for High Quality CBD Products
Subscribe to our Free Email Newsletter