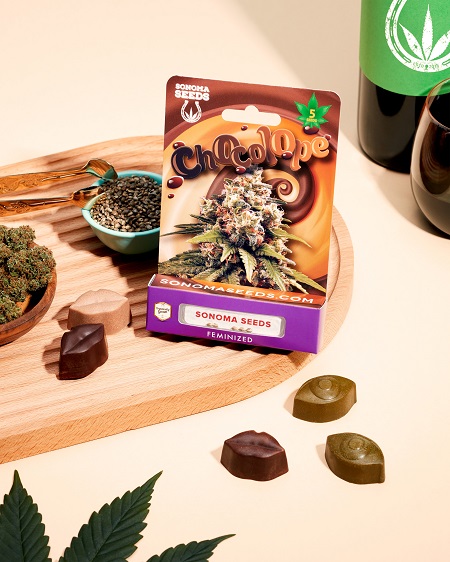 Cannabis Strain of the Month is Brought to you by Rocket Seeds
Sonoma Seeds has cultivated the perfect Sativa strain for chocolate lovers out there: Chocolope. This strain has earthy, sweet, and coffee flavors that are responsible for the strain's dreamy and cerebral effects. Because of its amazing benefits, this strain can be used to conquer conditions like stress, depression, pain, and physical and mental fatigue. This strain can be used as a natural relief for these medical conditions, in addition to the benefits mentioned above. Chocolope is known to encourage an increase in energy and an uplifted spirit even if you are tired and too sleepy to do so. Chocolope Seeds was created by DNA Genetics and by crossing a Chocolate Thai and a Cannalope Haze strain.
If you're reading this and thinking I want to try this strain, but I have never grown my own plant before, do not worry. This is considered one of the easiest strains to grow and can be grown indoors or outdoors. Just make sure to give it plenty of room, because this strain can stretch out and grow big. It can be grown in soil or in hydro when placed in the proper outdoor or indoor growing environment. Grab yourself a pack today at RocketSeeds.com. Make sure to use code RKS10 to receive 10% off your first order. Happy growing.
Related Articles & Free Email Newsletter
How to Identify and Eliminate the Two-Spot Spider Mite Tetranychus urticae
New Technology Allows Growers to Verify Cannabis Strains & Country of Origin in Seconds
Understanding the Top THC Strains