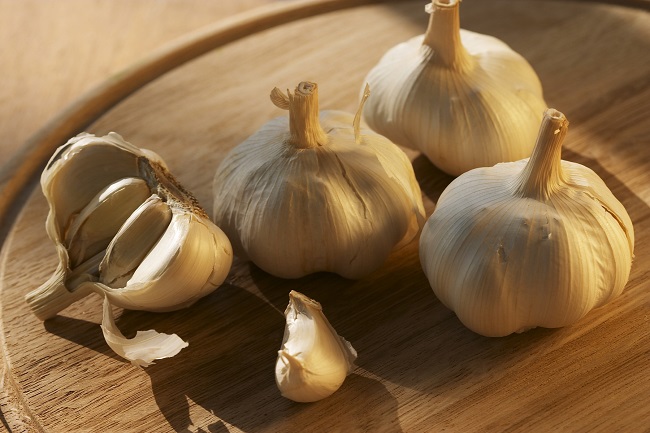 Garlic. I just love it, plus it has been proven to be good for us too. Though you should always check with your doctor if you have any health issues.
It is purported that in high doses, garlic produces a decrease in blood pressure and can help with anti-clotting of platelets, decreases the level of LDL cholesterol (bad cholesterol) in the blood, and can stabilize the level of sugar in blood. Garlic is also said to be an antibiotic and antiseptic, which can make it effective against E-coli, and Salmonella to name a few.
It is because of these benefits and many more that I cook with a fair amount of it, though not to the point where it emits from our pores, which I accidentally did when I was just learning how to cook with it. And this is the time of year when you should be watching for it at your local nurseries or placing your order to have it shipped to you in time for fall planting in a greenhouse.
In an experiment several years ago, I decided to try my hand at growing it, but didn't want to plant it in an outdoor flower bed and then wait for it to start producing the following spring. So, I bought 30 bulbs, which was way too much considering you separate each clove from the bulb. I planted it in the beds on my greenhouse floor designated for root crops, then stood back and waited to see if any of the cloves would sprout. And boy did they. The cloves began to sprout within a week of being planted.
I have different micro-climates in my greenhouse, so I use soil heating cables to keep the soil in my beds warm and to keep them from experiencing a hard freeze. However, because the growing conditions were perfect for the garlic, I got more than 90% of the cloves to sprout, which took over two 20' X 28" X 14" beds. There were so many plants that I couldn't plant any carrots, beets, or onions that year. In fact, there was so much garlic that I could smell it when I would first walk into the greenhouse.
The best part about planting garlic in the greenhouse, besides getting a jump on the growing season, was that because there was so much of it, I didn't have to wait for it to fully mature and dry either. I could just dig up what I needed for that night's dinner and leave the rest. So, make garlic a part of your winter greenhouse garden, and who knows, you might just have fewer colds this year.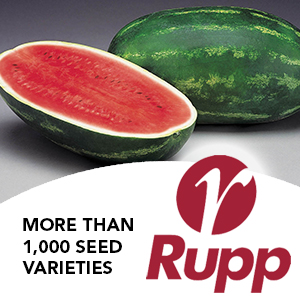 Paula M. Christensen has over 20 years of experience gardening year-round as a hobby greenhouse gardener and incorporates natural and organic feed and insect management practices.
Related Articles & Free Email Newsletter Sign Up
How to Grow Greenhouse Vegetables through the Winter
Now is the Time to Prepare Your Greenhouse for Winter
The Importance of Cleaning Your Greenhouse Before Winter
Shop for High Quality CBD Products
Subscribe to our Free Email Newsletter