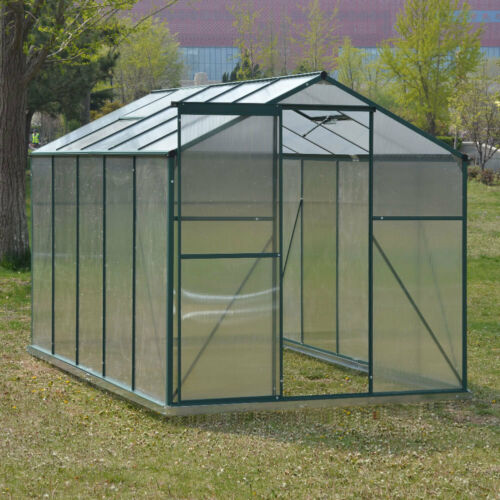 So, you have finally decided to get a greenhouse this year. I know from over 30 years of owning a greenhouse that is difficult to choose the correct one that will fit your needs. And you might be like many greenhouse owners and start with one option and decide to upgrade it eventually. I even owned two greenhouses at once and they were totally different. You can build your own and you can buy the material to cover your greenhouse. Or you can purchase a greenhouse kit. Whatever your choice is, there are several decisions to be made.
One of your first choices is to decide what size of greenhouse you will need. There are a couple of ways to figure this out. First, decide what kind of benches you will be using and what size they are. If you have your plants and your benches you can lay the plants out on the benches to assess what size greenhouse you need. Another way is to use a piece of paper to figure out how many square feet you will need to fit all of your plants. If you are using 6" x 6" planter you can figure a square foot will hold 4 of them. You want to be very careful and thoughtful with this process. You don't want a greenhouse that is too large for what you need, and you sure don't need a greenhouse that is half of the size that you really want.
I started with a greenhouse that we built out of wood and used film purchased at a home store to cover it. Let me tell you right now that you do not want to do this. The film at home stores is not UV protected and will only last one year. It has its uses, but a greenhouse is not one of them. Also, it is now safe to use treated lumber if you are going to build your own greenhouse. We had to be aware of the fact that most pressure treated lumber before 2004 had arsenic in it. You do not want to use this if you are building a greenhouse, so be aware of this fact if someone has some used lumber that they are willing to part with. If you are not aware of the date it was from, it is better to leave it alone.
The first choice is a greenhouse with a polyfilm with UV protection that will last 4 years. If you choose to build your own frame you can cover it with a clear, UV protected film that will last up to 4 years. This is available in a single layer or a double layer for better insulation. There are some kit options available made commercially with this option too. Also, there is a polyfilm with a cord between 2 sheets. This is warranted for 1 year but will typically last 10 – 12 years. Polyfilm typically is a beginner covering, but some people choose to garden in a greenhouse with polyfilm for years.
If you choose to use multiwall polycarbonate you will have a UV protected material with a 10 year warranty against hail damage and yellowing. This is my choice of the top material for greenhouse covering. With this option you can build your own frame and cover it with polycarbonate that you purchased. Or, you can also find some kits with polycarbonate. Typically this greenhouse covering is available in 6mm, 8mm, 10mm and 16mm. There are a lot of options also available such as special coatings or the number of walls available. The biggest negative about polycarbonate is that you cannot see clearly through it. But, I find that I enjoy being in my greenhouse and am not bothered by not being able to see what is going on outside. There is plenty of light that comes through and polycarbonate also does a good job of diffusing the light for the plants.
There are also some kits available that have single layer polycarbonate. This is clear and has a 5-year warranty. They are typically smaller in size as well. The largest kits are 8′ x 20′ so if that works for you it is worth checking them out.
The last of the most popular greenhouses are made of tempered glass. This is a more expensive option. The glass greenhouses typically have an aluminum frame, although I have heard of some people building their own. There is single tempered glass and double tempered glass and lots of glass coatings. If you are building your own you must use tempered glass within certain placements, but I recommend using all tempered glass. If a piece of tempered glass breaks it will become small pieces that will typically not cut you. Think about a piece of regular non tempered glass being above your head and falling and breaking.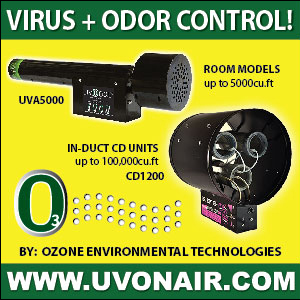 Whatever you choose think about how you will be using your greenhouse and your budget. These all are operable greenhouses with a big difference in the cost and in the insulation factors. In some areas it is worth using a smaller R value (insulation) than it is in others. And keep in mind that you can also upgrade from a polyfilm greenhouse to a polycarbonate greenhouse later. A glass greenhouse that you buy will typically be your last purchase. You may choose to upgrade from single glass to double glass. Whatever choices you make you will be sure to enjoy your greenhouse for many years to come.
Tammy Wylie is the owner of AdvanceGreenhouses.com.  She has been building greenhouses since 1993 and enjoys helping others to achieve their goals in building a greenhouse for many years to come.
Related Articles & Free Email Newsletter Sign Up
4 Things You Need to Know Before Building a Greenhouse
How to Plan for Snow Loads and Wind Loads in a Greenhouse
Subscribe to our Free Email Newsletter