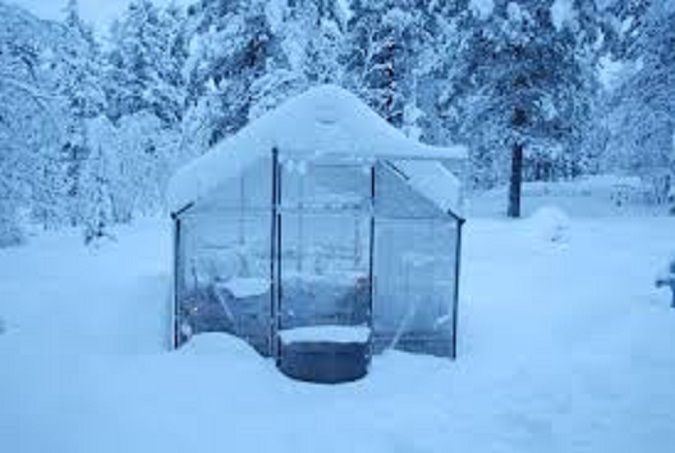 With all the decisions to be made when contemplating purchasing or building a greenhouse, it may be easy to overlook snow and wind. However, a gardener needs to seriously consider how a greenhouse will handle snow and wind loads. As you can imagine, heavy snow fall or intense wind gusts can cause serious damage to a greenhouse structure. Unfortunately, not all greenhouse manufacturers are straightforward with snow and wind load ratings or requirements. It can also get confusing because many of the smaller hobby greenhouses are not required to meet the same codes as more permanent greenhouse structures. One thing is certain, potential greenhouse owners need to take it upon themselves to understand their geographical location's building code requirements and which greenhouse designs will meet those requirements.

The very first thing a gardener should do before constructing or purchasing a greenhouse is to check with the local building department (where building codes are issued) and see what the snow and wind load requirements are for his or her geographical location. Regardless of the type of greenhouse you plan to have (stand alone or attached) it is very important to check and see what the building code requirements will be. With this information you can go back to the greenhouse supplier or builder to see which greenhouse design will meet those requirements.
Small hobby greenhouses with a stamped aluminum construction generally will not require building permits but will rarely meet the requirements for snow or wind loads. Most hobby greenhouses are not designed to last a lifetime and will quickly degrade. Growers who are looking for a more permanent structure should look for greenhouses that utilize extruded aluminum framing instead of stamped aluminum framing.
Higher quality greenhouses with extruded aluminum framing will most likely meet local building code requirements. These greenhouses are designed to be a more permanent structure. Generally speaking, greenhouses need to withstand 30 pounds of snow per square foot (an equivalent of about four feet of snow) and wind gusts up to 105 MPH to meet most of the code requirements throughout the United States. Greenhouses built with quality extruded frames will not only be able to meet the wind and snow load requirements but will also be considered a truly permanent structure that is designed to last a lifetime.
In locations where snow loads or wind loads exceed the norm, additional bracing or advanced technological designs can be used to create additional strength. Some of the older greenhouses use heavy cross ties to meet higher snow load requirements. Many of the newer greenhouses are utilizing sophisticated engineering designs, like the scissor truss. The scissor truss design not only adds strength but also, because it eliminates the need for cross ties, allows for additional head room in the greenhouse.
If you are in the market for a greenhouse that will handle heavy snow and wind loads and last a lifetime, you should seriously consider a greenhouse with extruded aluminum framing. Small hobby greenhouses are suitable for some applications but should not be considered a permanent structure and certainly shouldn't be expected to withstand heavy snow loads or strong gusts of wind. A quick trip to your local building department will give you all the information you'll need for snow and wind load requirements. With that information you can discuss all of your options with your greenhouse supplier.
Background information for this article was provided by Arcadia Glasshouse. For more information visit Arcadiaglasshouse.com.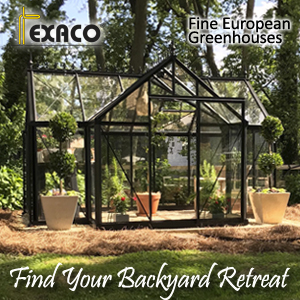 Photo Description: The innovative "Scissor Truss" design provides extra strength and higher headroom for larger spans in greenhouses that meet local building codes for snow load and wind loads specifications.
Related Articles & Free Email Newsletter Sign Up
4 Things You Need to Know Before Building a Greenhouse
Greenhouse Maintenance – How to Get 100,000+ Miles out of Your Greenhouse!
Why a Wood Greenhouse Stands Strong When Compared to a PVC Greenhouse
Shop for High Quality CBD Products
Subscribe to our Free Email Newsletter