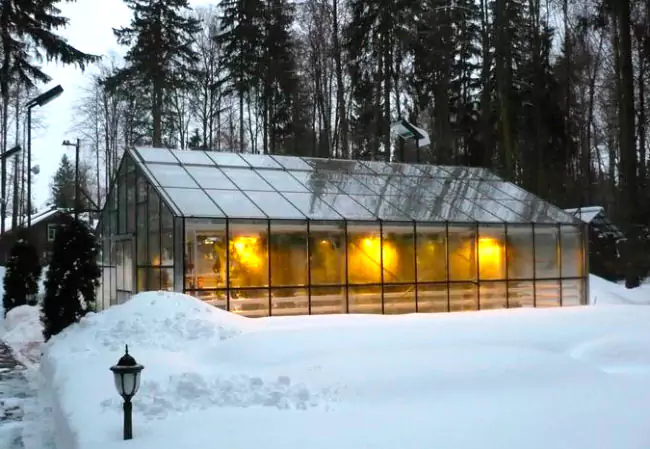 Few local gardeners or vendors continue to raise produce through the winter. A natural greenhouse can produce high quality foods for your own use and to sell to local individuals, stores, and restaurants. During this period there is usually little competition from other local producers. The major decisions to be made include:
Whether you will provide additional heat
Which months you want to grow and harvest foods
The amount of food you want to produce
Adding Heat or Not?
The growing season in a greenhouse can be extended throughout the winter. Whether you will need to add heat will depend on the type of vegetables you plan to grow. Tomatoes, peppers, cucumbers, beans, and other heat-loving plants will always require above freezing temperatures, and prefer temperatures above 45°F. Most greens, brassicas, and root crops can withstand freezing temperatures. Several varieties can withstand below freezing temperatures, provided they also have periods of warmer weather to maintain the plant and allow continued growth.
Heat can be provided from a variety of sources, some less expensive than others. Heat lamps, kerosene heaters, and electric space heaters can easily be moved to locations where heat is most needed. Wood and other biofuels can be used, especially when sources are local and inexpensive. This article explains how to heat a greenhouse with a wood stove. Large electric and fuel oil heaters are expensive, but they can be used more economically in greenhouses with double and triple wall polycarbonate panels. If you are on a tight budget, read this article that discusses how to heat a greenhouse without using electricity. Heat from the sun can be absorbed in large water-filled containers or solid masses, preferably dark in color. This is a form of heating by thermal mass and this article explains it in more detail. The source is free, but the collectors require more space in the greenhouse.
By concentrating plants that require higher temperatures in one area and enclosing them at night, less heat is required. Separate greenhouses can be used, one for plants requiring heat and the other for more cold tolerant plants.
It is possible to grow or harvest cold-hardy plants throughout the winter without adding heat. Plant sections, in the greenhouse, can be double and triple covered at night for added protection from the cold. Insulating covers are also available which slow heat loss at night and protect plants from frost. Heat absorbed during the day is trapped keeping plants warmer at night. Used outside, insulating covers can stay in place all day, but used inside, they are only required when the greenhouse begins to cool. Gro-Guard UV by Atmore Industries is one type of insulating fabric available in different weights from Berry Hill Irrigation, 800-345-3747. When used inside the greenhouse, some types of covers will need to be removed during warm days to prevent plants from overheating. They can be replaced late afternoon for extra protection at night.
The Length of the Growing Season
It is relatively easy to extend the growing season in a greenhouse into the fall by two months or start the garden one or two months early. Insulating blankets and additional covers can be used over cold-tolerant plants. Supplementary heat can be provided for heat-loving plants when frost or freezing temperatures are expected. Used during months when cold nights occur occasionally, little heat is required.
During the coldest months, which usually begin in December and end in February, heat will need to be added at night for heat-loving plants. For some varieties, additional light will also be required to extend the daylight period. For cold-hardy plants, no heat is required if insulating blankets and additional covers are used.
Cold-hardy plants can be grown, or at least harvested, throughout the winter. Growth rates will slow when daylight drops to less than 10 hours per day, so plants must be started earlier to allow for decreased growth rates during this period. In "The Winter Harvest Handbook," by Eliot Coleman provides useful information on growth rates during winter months based on length of daylight available.
The Garden Size and Type of Plants Grown
The greenhouse can be filled with late food crops or only a section can be used. To determine the size required, project the amount of food you would like to eat or sell, the number of months food will be grown and harvested, the number of plants required, and the space needed. Remember to allow for slower growth rates during periods of shorter daylight and cold temperatures. If heat will be added, the section heated should be enclosed with greenhouse film or polycarbonate panels on the east, south, and west sides to keep heat in and allow maximum sunlight to enter.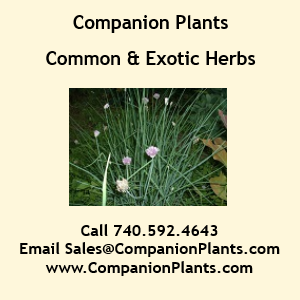 Some vegetables already growing in the greenhouse can continue to grow and produce later in the fall. Healthy tomato plants will grow new suckers, bloom, and produce tomatoes later. Pepper plants will produce a new crop often larger than earlier crops, but they will get taller and may need to be staked. New tomato, pepper, cucumber, and zucchini plants can be transplanted into the floor of the greenhouse July through September. Early varieties should be selected. They will continue to produce if temperatures remain above 45°F and there is adequate daylight.
Beans, peas, and root crops can be replanted through October. Quick maturing vegetables, like lettuce, spinach, most other greens, and radishes, can be replanted several times throughout the winter season. Lettuce and spinach plants set as plugs will produce even more quickly. The temperature and the amount of daylight will determine the plant's growth-rate. Additional heat and full-spectrum light can be provided to increase growth rate.
Gini Coover is the author of The Natural Greenhouse, Growing Plants and Food for Profit. She has grown greenhouse plants and vegetables for over 30 years, selling retail and wholesale from her greenhouse.
Related Articles & Free Email Newsletter Sign Up
Educating Your Customers Leads to Higher Sales
How to Choose the Right Size, Location, and Type of Greenhouse
Should You Buy a Manufactured Greenhouse or Build Your Own?
Shop for High Quality CBD Products
Subscribe to our Free Email Newsletter