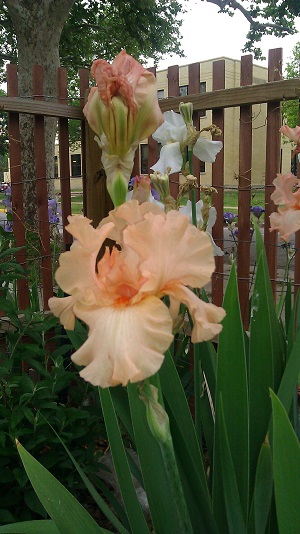 Ever since my husband and I bought our historic house several years ago, we've been in constant restoration mode, but I've often wondered what a "cottage garden" really means. The house was built in 1914 and I've always felt that the gardens should reflect what it would have looked like then, back in its glory days.
We initially started working on the house, but really didn't do anything with the yard itself. We had a blank slate. We had nothing but a yard, with plenty of wees, surrounding our house. The trees were tall and mature. We were lucky to have older well-established lilac and crab apple bushes, and some Bridal Wreath Spirea bushes. But that was about it.
I'm also lucky that my husband just isn't that into mowing the lawn, which worked perfectly with my scheme of tearing up those weeds and planting flowers. As I tend to be an all-or-nothing kind of girl, it's easy for me to get carried away. I initially started in one small corner of the front yard by the driveway and sidewalk. But from that point on, I attacked all sides of the yard like there was no tomorrow.
A cottage garden isn't magnificent and formal, the cottage garden is smaller, and more rustic or rough around the edges so to speak. Parts of it even tend to look out of control and unruly. But that's the look.
There are some key elements to building a cottage garden. Two very important features are walking paths and arches or arbors. There are also some key flowers and shrubs that are necessary to have to even call it a cottage garden. One of the most important factors to keep in mind is to incorporate deciduous trees, shrubs, evergreens, perennials, annuals, and climbers. All must be present if you want to pull this off.
We initially constructed a fence out front along the sidewalk. I felt it was important to define the space. This also keeps stray dogs out of the yard while you're outside working in it. I created a short walking path with pea gravel, making sure the path curved. Straight paths just don't have the same appeal as a curved one. A curved path has a hint of mystery; you can add an element of surprise around a curve.
I transplanted Lilirope variegated ornamental grass first, to line one side of the path. On the other side I started with short Phlox with lovely pink flowers in early spring. I found a small Yucca at an end of season sale, and it greets you at the entrance of this path. Next, I received about a dozen Iris from my mother. The Iris is so stately with their tall, pointed leaves. Opposite the Yucca is a grouping of Hollyhock, Veronica and Lilies.
As I mentioned, climbers are crucial for the fence. On the north side I transplanted Autumn Clematis. The small white flowers have a heavenly scent in the fall. I scattered Queen Ann's Lace and Morning Glory on this same section of fence. Honeysuckle was later added to the east side of the fence.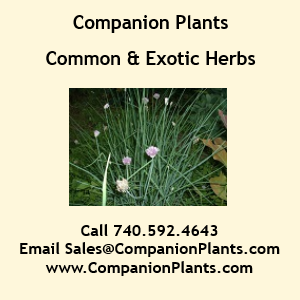 Back to the beginning, the Butterfly Bush just teases us by barely reaching the top of the fence. The Echinacea in bright pink looks fantastic by the Yarrow. The weeping rose tree didn't make it though the first year. The winters here always seem to have a late frost and put everything at risk. Despite these types of disappointment, you must soldier on.
To start your own cottage garden, survey your area, look at the tree canopy and determine how much or low little sun the area receives. I take photographs of all areas of the yards in each season of the year, which can help you determine what types of flowers to plant. I start almost all my flowers from seed in the greenhouse, buy at the end of season sales at local nursery or have exchanges with friends.
Becky Miller has been a passionate gardener for over twenty-five years and has two greenhouses.  You can follow her adventures of incorporating edibles in her flowerbeds and creating an old-fashioned cottage garden at her historic home in Wichita, Kansas at Kansasbungalow.blogspot.com.
Related Articles & Free Email Newsletter
4 Fun Design Ideas for Your Garden
Designing the Perfect All Season Perennial Flower Garden for Summer
How to Design a Garden That Provides Year-Round Color
Subscribe to our Free Email Newsletter