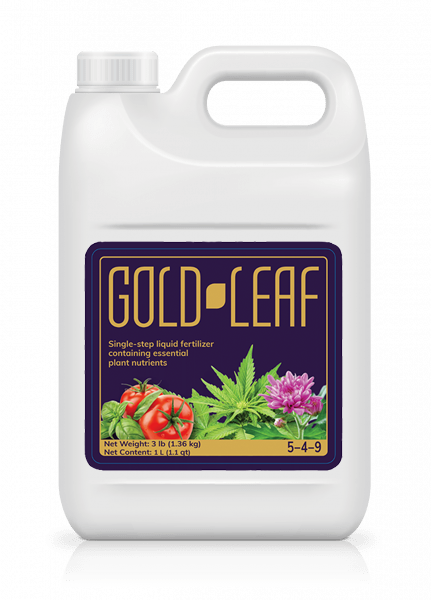 Thousands of plant growers around the country have discovered Gold Leaf, the first true single-step liquid fertilizer to contain every essential plant nutrient. To grow beautiful, lush, healthy flowers, plants and vegetables, Gold Leaf is all you need. Gold Leaf is extremely concentrated, so a little goes a long way. Gold Leaf can be used in soil gardens or hydroponic systems and delivers essential plant nutrients to plants. Its innovative design eliminates the need for multiple products which saves time, money, and water. It is the only product needed planting through harvest. It maintains pH balance eliminating your worries about pH balances and it automatically dechlorinates tap water so there is no need for a dechlorinating process prior to planting. Gold Leaf offers ease of application as it can be applied directly to the plant. It can be used as a soil drench, compost drench and incorporated into standard irrigation regimens.
Here's CC, a happy grower from Houston, Texas.
For more information call 513.608.3005 or visit GoldLeafFertilizer.com and enter Coupon Code MGG10 to Receive 10% Off your Purchase.
Related Articles & Free Email Newsletter Sign Up
Foliar Feeding Might Help But Your Plants Still Need More
How to Super-Charge Your Garden with Magnesium
How To Test Garden Soil for pH and Correct It
Shop for High Quality CBD Products