Year Business Started
2016
Total Number of Employees
8
Company Founders
Mukesh Sheoran
Ajit Singh
About Plantonix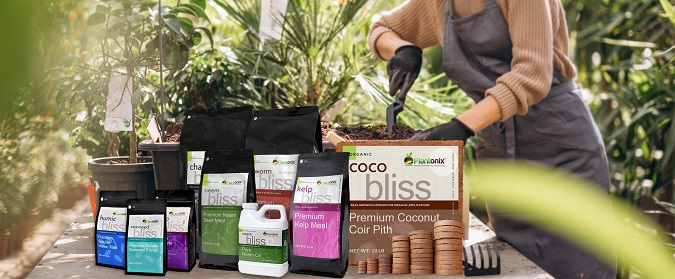 We offer natural and organic soil amendments and fertilizers. Our primary product lines include coco coir, coco chips, neem oil, neem seed meal, mycorrhizae powder and granules, and various fertilizers needed to grow in a soilless medium or hydroponics.
Plantonix focuses on providing environmentally sustainable soil amendments and fertilizers at competitive prices. Our coco coir is processed at a facility that is far from the ocean, and triple washed with fresh water (no chemicals) to keep the salt content down. We screen the material to remove excess fibers and stones and the entire process in done in- house in our own facility so we control the process from start to finish.
Our neem oil is extracted only from the ripe kernels/ seeds to ensure the highest amount of Azadirachtin.
Company Contact Information
695 Mistletoe Road Suite D
Ashland OR 97520
Phone – 541.301.2632
Plantonix.com
info@plantonix.com
Related Articles & Free Email Newsletter Sign Up
A Lot of Things Can Be Used as Hydroponic Growing Medium
3 Things You Need to Know when Buying a Prepared Nutrient Solution Formulation
How To Test Garden Soil for pH and Correct It
Shop for High Quality CBD Products