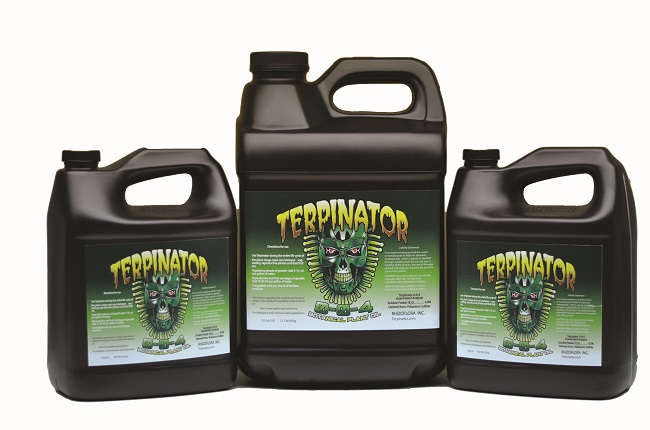 Terpinator was created from years of researching naturally occurring plant compounds. According to the manufacturer Terpinator utilizes patented naturally occurring plant compounds called bio-osmotic potentiators. Plants utilize these compounds to enhance their production Terpenoids and plant oil producing glands. These glands are brought to their maximum potential and size using Terpinator as an additive to any nutrient program. 
How Terpinator Works
That manufacturer states the building blocks that comprise Terpinator act as the pre-cursors to plant oil production. When these naturally occurring plant and biological compounds are available, unique enzymatic pathways within a plant's body are then utilized through Terpinator to enhance the production of Terpenoids and plant oils. Some types of plant oils have Terpenoids, or compounds that contain very interesting odor molecules. Terpenoids are molecular compounds that consist of repeating units of a 5-carbon structure called isoprene. Many plants incorporate aromatic compounds that produce a variety of odors that are thought to affect human physiology through odor activation (aromatherapy).
Two of these odor molecules are limonene and myrcene. These occur in a wide variety of oil producing plants and are frequently described to smell like lemons and grapefruit, respectively. Researchers have found that the power of odor chemistry can affect our moods. For example, many people describe a feeling of "sunny happiness" when smelling limonene. These types of compounds end up in the glands that inhabit the "skin" of plants, and can create biological affects in our bodies when ingested. For example, the plant oils in mint can create a feeling of relaxation when taken as a cup of tea.
Terpenoids also have a long history of being antimicrobial, capable of destroying or inhibiting the growth of disease-causing microbes and preventing infections. Terpinator also catalyzes steps in a plant's normal metabolism that will protect, and prolong fragrances of your plant's dried fruits and flowers.
Terpinator can be used during the entire life cycle of the plant and is compatible with any brand of fertilizer products. Terpinator is manufactured by Rhizoflora and distributed by GeoPlanter, for directions and more information visit Terpinator.com.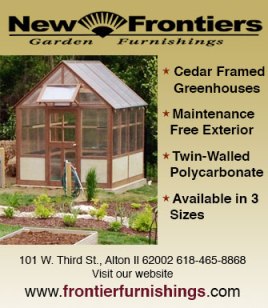 Related Articles & Free Email Newsletter Sign Up
BioPlex Compost Tea Bags & BIO-Brew Product Review
Geoflora Organic Nutrients Product Review
Hormex Vitamin B1 and Rooting Hormone Concentrate Product Review
Subscribe to our Free Email Newsletter