Nothing is more depressing than having a greenhouse full of beautiful plants and delicious vegetables but not enough customers. Never assume that because your plants are healthier or you have better varieties, that people will beat a path to your door. Most people, who would like to buy your products, live busy, tightly scheduled lives. Few will find you unless you contact them.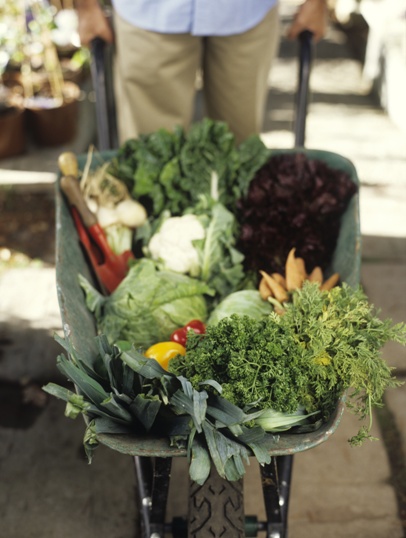 Choosing your market will determine the varieties you select and will affect the way you grow your plants and vegetables. Selling retail, growing on contract, and selling wholesale all require different decisions related to time of planting, types of plants and vegetables grown, and size of containers used. Selling retail provides the largest profit margin, but also requires more time, effort, and creativity to find buyers.
Selling out of your greenhouse may be wise if you are located on a busy road. If not, does your friend live on a busy highway or reside in a heavily populated neighborhood? Will you sell to your neighbors? Will a local landscaper buy all you can produce? Does the local farmers' market need tomatoes and peppers earlier or later than the normal growing season for your area?
Marketing online is an option, but unless you grow very specialized plants and vegetables, selling them online may not be profitable. To succeed with a mail order or Internet business you will need to offer a product that cannot easily be obtained by the customer locally. Selling specialty vegetables to ethnic populations may be one possibility.
List all customers. This includes preseason sales like contracts with retail and wholesale customers. Also include anticipated sales from farmers' market or greenhouse customers. List the amount of plants or vegetables you can sell to each known customer.
If additional sales are desired, brainstorm a list of potential retail customers. Do you know people who buy plants to produce cut or dried flowers or vegetables for market? Are there landscapers in your community that need a healthy supply of plants? Does your local Extension office or department of natural resources sell plants for erosion control? Are there local restaurants interested in naturally grown vegetables during seasons when other local farmers cannot supply them?
Retail contracts are a good way to secure sales before the seed is planted. Contracts with neighbors and friends are an excellent way to get started. Retail contracts are negotiated directly and picked up at the greenhouse. Retail contracts will be discussed in more depth in the next column (November/December 2010 issue). It will include possible options and potential problems you should avoid.
An excellent way to expand sales is to diversify products for your existing customers. Customers who already buy plants and vegetables may want to contract with you to provide their favorite varieties later in the year. Your current customers will provide valuable information about what types of plants and vegetables they and their friends are looking for but may be unable to find.
Are any of your neighbors involved in local schools, churches, or 4-H clubs? Many local organizations are looking for ways to earn money. Ask them if they would like to market your plants or vegetables through their organizations for a percentage of the profit. Depending on how much of the work they do selling and delivering the plants and vegetables, I give 5 percent to 20 percent to the organization.
I use two different approaches. The first is to give organization members a price sheet and list of plants and vegetables and let them take orders. They return with the orders and the money. I give them the plants and they deliver them.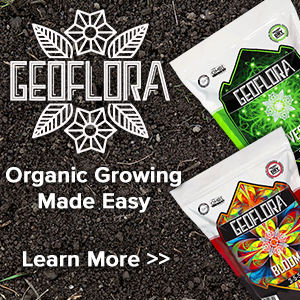 The second approach is to print up a coupon with the organization's name on it. Members distribute the coupon to anyone who wants to support the organization. When people buy plants or vegetables they give me the coupon, which I keep. I record the amount they spend on the coupon. At the end of the month or season, the coupons are totaled and a percent of the amount spent is given to the organization.
The second approach seems to be easier for the organization's members, but the first approach usually generates more income for the organization. Whichever approach you use, it is essential that you print up the promotional materials or at least proofread them before they are printed. If someone else gets the percentage wrong or includes incorrect hours or prices, endless problems can result.
An organization can choose to buy on contract and sell plants directly at their own benefit. Like other customers, they provide a list of plants before the seeds are planted. When they pick up their plants, they pay for them at the discount price, agreed on when the contract was negotiated.
If customers are people I know and trust and the contract is small, the agreement may be verbal or written with both parties keeping a copy. If I do not know a customer, the contract is written and signed and a small deposit, enough to cover seed and material costs, is requested. If they do not show up by the agreed date, contact them before you sell their plants to someone else. Sometimes they are late or got the date mixed up and still want their plants.
Gini Coover is the author of The Natural Greenhouse, Growing Plants and Food for Profit. She has grown greenhouse plants and vegetables for over 30 years, selling retail and wholesale from her greenhouse.
Related Articles & Free Email Newsletter
Five Ways to Make Help Nature Make Topsoil
Growing Healthy, Productive and Profitable Plants through Succession Planting
Turning your Passion into a Business
Subscribe to our Free Email Newsletter