In May the greenhouse starts getting hot and by June it is too hot to grow several varieties of plants. Many vegetables will bolt before production, and plants will get leggy and tall, too quickly. If you can raise the sides of your greenhouse, vent it adequately at the top, or cover it with shade cloth, you can continue to grow many plants and vegetables much as you could in the spring. However, there are some advantages to having a hot greenhouse in the summer.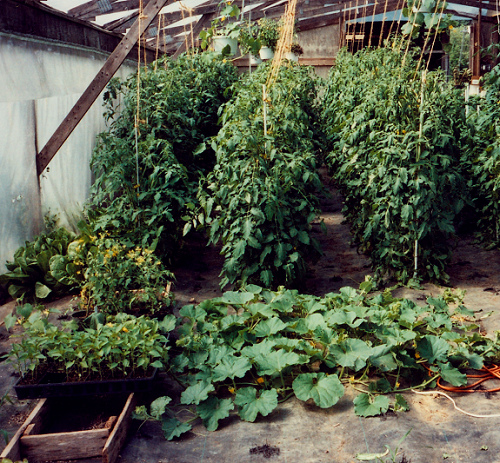 Tomatoes, peppers, eggplant, beans, and other heat-loving plants, raised in the soil from early spring, will still be producing. If they have plenty of moisture in the soil, they will continue to produce throughout the summer in an extremely hot greenhouse. In southeastern Ohio the earliest varieties of tomatoes begin to produce in local gardens early to mid-July, and the main vegetable crops begin late July and early August. For gardeners buying their delicious garden-variety tomatoes from you, they will continue to need them until theirs are ripe. For people who have no garden, they will need vegetables throughout the summer. When late-crop production, exceeds demand, I start to freeze and can for my own winter supply.
Tomato plants can be started in June and planted in the greenhouse in August for a fall/winter crop. Depending on the variety, they will begin producing in October or November when most local tomatoes are gone.
Melons can be raised in a hot greenhouse over the summer. I transplant four-week-old cantaloupe plants in the greenhouse in April as soon as space opens up from the sale of early plants. The plants require very little space at first. They continue to spread as I continue to sell more flats of plants. Since the space is otherwise unused, it is an extra crop. I put a small stake in each hole where plants are placed, so I can find the plant roots. Then I water only those holes twice a week.
Plants produce early and over a long season. Last year, six hills of cantaloupe produced well over 60 large melons during the season—I stopped counting. In my area it is difficult to raise cantaloupe outside because the spring or late summer is often too cool, so for me that was a bumper crop. This year I am trying a few longer-season melons, which cannot be grown outside in our area.
Longer-season varieties can be grown in the greenhouse over the summer wherever the growing season is too short. In northern areas where sweet potatoes are difficult to grow, crops planted in a greenhouse will have a long-enough season for complete development. In the far north, where seasons are too short for most tomato varieties to ripen, tomatoes can be easily grown over the summer by setting plants two to four weeks earlier. By adding an insulating cover over plants inside the greenhouse, plants can be protected from frost, without the addition of heat, and extend the growing season spring and fall.
Some varieties of leeks, onions, winter squash, pumpkins, and other vegetables requiring a long-growing season, will produce a larger number of full-size fruit when allowed to grow in a hot greenhouse. During the summer, the only special attention they will need is to make sure they are well watered and that insects are controlled until natural insect controls are established.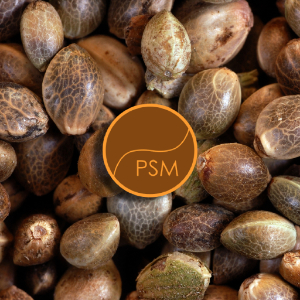 If the greenhouse is sitting empty during the summer, why not try varieties that love the extra heat and longer season?
Gini Coover is the author of The Natural Greenhouse, Growing Plants and Food for Profit. She has grown greenhouse plants and vegetables for over 30 years, selling retail and wholesale from her greenhouse.
Related Articles & Free Email Newsletter
Creative Retail Contracts Help Sales
Finding Customers in Difficult Times
Growing Healthy, Productive and Profitable Plants through Succession Planting
Subscribe to our Free Email Newsletter