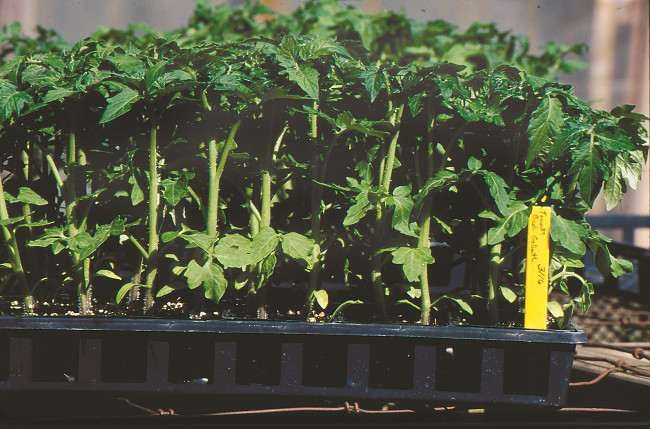 March is a good month to begin plants for your flower and vegetable gardens. If you also want to make money, grow extras to sell. Provide neighbors and friends with a list of plants you will have to sell and the dates they will be ready. Others can be sold at the local farmers' market or flea market.
Listed below are some of the more common flower and vegetable plants that can be started in March. They will be ready to transplant outside in April and May. Varieties can be easily started in 1204 packs or 3″– 4″ pots. Plants in packs should be thinned to one plant per cell. The larger you want your transplants to grow, the bigger the cell or pot should be. If your germination space is small, you can start the seeds in smaller containers and transplant them into larger containers later.
The chart provides recommended, minimum size pots. Larger ones allow more room for roots, providing larger, healthier plants. Plants left in small containers too long will become root bound, decreasing growth vigor and production. Most tomatoes grown in larger pots will require staking.
The number of weeks recommended includes the period of germination at temperatures that are recommended by seed companies. To choose your planting date, decide when you want to sell or transplant your plant and begin germination the recommended number of weeks earlier. Seed companies can provide you with temperature and light/dark requirements as well. This information is often on the seed packages or provided in their catalogs.
| | | | | |
| --- | --- | --- | --- | --- |
| Variety | Number of Weeks | Container Size | Number of Weeks | Container Size |
| Basil | 6-8 | 1204 Pack | 9-12 | 4" Pot |
| Broccoli | 8 | 1204 Pack | | |
| Cabbage | 8 | 1204 Pack | | |
| Eggplant | 8 | 1204 Pack | 9-12 | 4" Pot |
| Lettuce/Greens | 3-4 | 1204 Pack | | |
| Onion | 8 | Open Pot or Flat | | |
| Pepper | 10 | 1204 Pack | 11-14 | 4" Pot |
| Tomato | 6-8 | 1204 Pack | 9-12 | 4-6" Pot |
| Dahlia | 8 | 1204 Pack | 9-12 | 4-6" Pot |
| Impatiens | 8-9 | 1204 Pack | 10-12 | 4" Pot |
| Marigold | 7-8 | 1204 Pack | 9-12 | 4" Pot |
| Nasturtium | 4-5 | 1204 Pack | 6-8 | 4" Pot |
| Petunia | 10-12 | 1204 Pack | 13-15 | 4" Pot |
| Sunflower | 4-5 | 4" Pot | 6-8 | 6" Pot |
| Zinnias | 5-6 | 1204 Pack | 7-9 | 4" Pot |
Lettuce and most other greens are ready to transplant in 3 or 4 weeks, but they can be planted in March and transplanted into the garden in April in many locations. Broccoli and cabbage can also be transplanted before the last frost date for your area. Using temporary covers, leaves will be protected from frost and allowed to mature more quickly. Seedlings can also be transplanted into the greenhouse floor or beds and be raised without additional heat.
The number of weeks recommended for flowers in packs will provide a healthy green plant, except for short marigolds, impatiens, and some petunias, which may start blooming in the packs. For blooms in containers the longer number of weeks are recommended.
Melon, cucumber, squash, and pumpkin plants grow quickly and need only 3-4 weeks before they can be transplanted into the garden. They should be started later, usually in April, and planted in May after the soil has become warm.
Plugs for some hanging baskets can also be started in March. If you want baskets to be ready to sell by Mother's Day, geraniums and petunias started in March will not be in bloom. Their seeds, depending on the variety, need to be started December through February for blooms in May. But there are several of my more popular baskets that I start in March from seed, which are ready for sale early in May. They include Nasturtium (Whirlybird series), bush cucumber (Ultra Pak), and tomato (Tumbler Hybrid). Petunias started early in March will bloom by the end of May and are very easy to grow, if you don't mind waiting a couple of weeks after Mother's Day for them to bloom.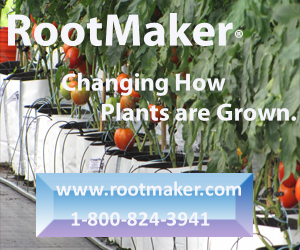 Hanging baskets can also be started in March using a large variety of cuttings and tubers. Several popular ones from cuttings are geraniums, ferns, foliage, and New Guinea Impatiens. Begonias, from tubers, are available in a wide variety of stunning colors. Tristar strawberry baskets are very popular with my customers and are started early in March from dormant plants.
If you are already growing vegetables in your greenhouse through the winter, as they mature and are sold, space will open for new plants. The plants recommended above will require enough heat to prevent freezing. Following germination all will require a minimum of 45°F at night, except for the lettuce, broccoli, and cabbage.
Gini Coover is the author of The Natural Greenhouse, Growing Plants and Food for Profit. She has grown greenhouse plants and vegetables for twenty-eight years.
Related Articles & Free Email Newsletter
Curious About CBD? Here's What it Can and Cannot Do for You
How to Make More Profit in the Same Amount of Growing Space
Start Your Garden Earlier with a Temporary Greenhouse
Subscribe to our Free Email Newsletter