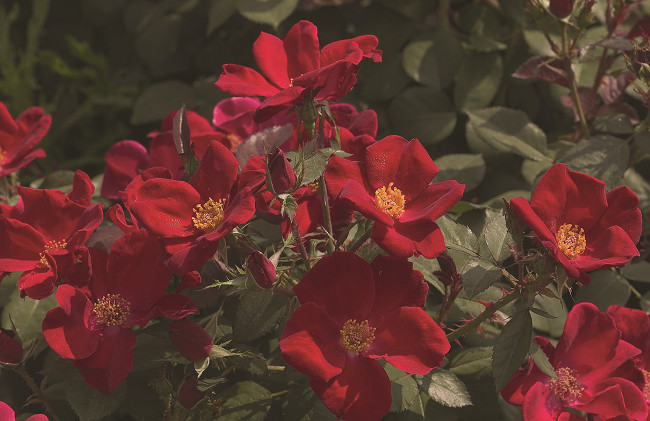 Those little peeky-poos of Spring are tantalizing this cold-climate rosarian. Those cute, early crocuses, the tulip leaves starting to poke their way out of the soil, and of course some of those tough green weeds are making me anxious to get out there to plant and prune (and get rid of those weeds!!) It'll be another month for me, but you real-warm climate folk already have flowers, so keep up with your watering and fertilizing so each flower will be a work of art! You a-lot-warmer-than-my-yard gardeners will see first bloom in just another month or so, so use a good insecticide to keep the aphids from sucking the life out of that tender new foliage. Remember to pinch out the center bud of roses that grow in clusters so all the flowers in the cluster will open at the same time.
It's important for new rosarians to remember that rose planting time is easy to determine in your area of the country. There are three ways to figure out the correct planting time: it will be about six weeks before the last frost is expected in your Hardiness Zone; it will be the same time that the forsythia blooms in your neighborhood; and potted roses will be available at your garden center. At the correct planting time, potted roses will have short canes and small leaves, as they're just coming out of dormancy.
You can buy potted roses all season long, but if you buy them early in the season, they'll make a much better adjustment into your garden. Don't wait for potted roses to be in bloom later in the season—they'll have a difficult time with transplant shock, and they won't be established enough to survive the following winter without a lot of extra winter protection. Plus, you'll miss half a season's worth of flowers!
If you've never grown roses before, it's best to buy roses that require little care. All roses will need an insecticide spray occasionally, but many of the new floribundas and shrubs are very tough, winter hardy, and disease resistant, if not disease free, so choose these varieties as the first roses you plant.
Once you're completely hooked on the rose hobby—and you will be! —then you can think about the fabulous long-stemmed hybrid teas and some of the older varieties that may not be as disease resistant but will always be favorites among those of us who grow roses. They may need more frequent spraying, but you'll find that with the proper equipment and the best insecticides, fungicides, and miticides, they'll be worth the extra effort. These varieties aren't hard to grow; they just need a little more attention. You'll be happy to provide it when you—and your friends and neighbors—are amazed at your rose-growing prowess!
But if you're new to the rose hobby, there are several very-easy-to-grow roses that are incredibly floriferous and in bloom all season long, are amazingly colorful and eye-catching, and that will make your garden a showplace.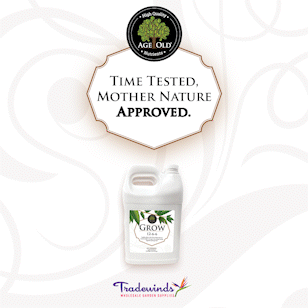 Ann Hooper is a certified American Rose Society Consulting Rosarian, who grows nearly 400 rosebushes at her home near Boston.
Related Articles & Free Email Newsletter
How to Properly Overwinter Roses
Searching out the Right Rose Plants for Spring Planting
Struggling with Roses? Read the Directions and Try Again
Subscribe to our Free Email Newsletter