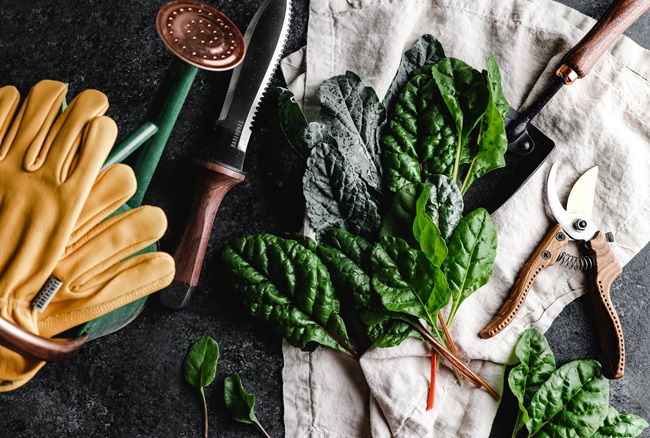 It's never too early to prepare for the garden season ahead. Having the right tool for the job saves time, reduces the frustration of trying to make the wrong tool work, and allows you to garden longer with less muscle fatigue.
Take an inventory of all your tools. Be sure to check the shed, garage, or tool caddy. Make a list of those that need to be replaced or need an update. This is also a good time to clean and sharpen those tools you plan to use in the coming growing season.
As you update your tools, you may want to purchase a few hand tools with comfortable wooden handles and carbon steel heads. The wood adds a natural aesthetic that goes hand in hand with gardening.
Make sure you have the right shovels for those frequent digging tasks. Perhaps it is time to invest in a long-handled shovel with a narrow head that allows you to dig in small spaces.
Like digging with the right-sized shovel, deadheading flowers with the right tool makes it easier and you're more likely to get the job done. For those that do a lot of deadheading, select one with an ergonomic design, a finger loop for better control, and an easy-release lock.
Late winter and early spring are also the time to do a bit of trimming and pruning on indoor plants. Pruners and snips with specially shaped blades make trimming individual leaves and stems easier, ensuring you make the cut where planned.
If you struggle to haul soil, mulch, and plants to the garden bed, it may be time to invest in a garden cart. Wheelbarrows are a traditional favorite but how about a 4-wheeled cart with pneumatic tires to make moving the load over rough ground easier? Consider one with sides that fold down for easier loading and unloading, or perhaps one with a dumping mechanism.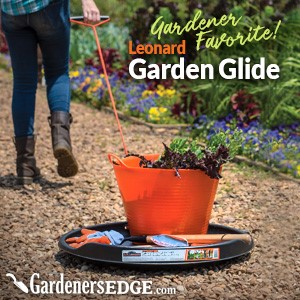 And don't forget about the young gardeners in your life. Having their own set of properly sized hand tools, long-handled tools, and of course, a wheelbarrow will make working with you in the garden even more special. Kids, like adults, benefit from spending time in the garden. Give them their own garden patch or row to dig, plant, and tend. You'll all have more fun.
When upgrading your garden tools, consider donating those that are still in good working order to a nearby community garden, school garden, or master gardener group. They can always use extra tools to help them grow gardeners of all ages. And those that have reached the end of life can be turned into garden art. It's a great way to save memories of gardens' past.
Melinda Myers has written more than 20 gardening books, including Small Space Gardening. She hosts the "How to Grow Anything" DVD series and the Melinda's Garden Moment TV & radio segments. Her website is MelindaMyers.com.
Related Articles & Free Email Newsletter Sign Up
How to Decide Which Bench is Best for Your Greenhouse
How to Master the Art of Sharpening Garden Tools
Must-Have Gifts for Your Favorite Gardener
Subscribe to our Free Email Newsletter