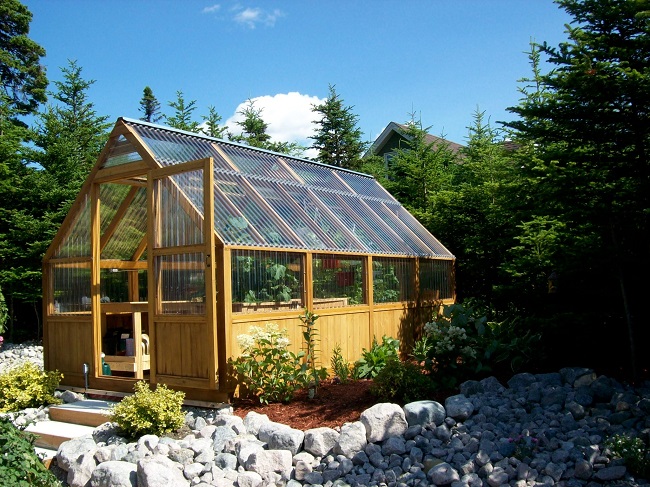 I must confess that a greenhouse glazed with polycarbonate is my favorite choice. First, it will outlast a polyfilm greenhouse by at least 10 years. Polyfilm is made with one year or a four-year warranty and it will likely go bad after that amount of time. But, in certain circumstances it is a perfect greenhouse. Glass greenhouses are beautiful, that is a given. But glass can break, and it costs much more to heat a glass greenhouse.
Polycarbonate is a material that has a UV protection on one or two sides. You only need to have the UV protection on two sides if you are building something like a fence that both sides are exposed to the sun. For a greenhouse, all you need is one side UV protected.
The first step is to choose the thickness of polycarbonate that you want to use. There is 6mm, 8mm, 10mm and 16mm available on a regular basis. There are double walls, triple walls and 5 walls available. Polycarbonate is a multi-walled material that causes the insulation to be higher than a single wall material. Although there are all these choices most people use 8mm or 16mm for their greenhouse. Of course, the people in colder areas with higher elevations, like Colorado, will use the 16mm. But some people do choose the 10mm triple wall for the higher insulation and lower price than the 16mm.
Once you have chosen the polycarbonate, you can build your frame. Most people build these out of treated lumber, but you can also choose to use metal for this. You should build with your rafters and purlins appropriately spaced for your material and your snow load. There are charts available with these appropriate placings. Most people think that the polycarbonate has the snow load, but without appropriate spacing on the rafters and purlins, it may fail. If you have a snow load, be sure to look this information up before building your frame. This article explains how to plan for snow loads and wind loads in a greenhouse.
Next is the polycarbonate. You will need several extra parts for this. You will need the polycarbonate sheets, the H profile (or base and cap) and the U profile. You may also need an F profile and a R profile. And the necessary are screws with 1" neo bonded washers. These are critical. You should predrill your screw holes slightly larger than the screws (about 1/8") to allow for contraction and expansion. If you do not do this your panels may become damaged when they contract and expand with the changes in the weather. Always install your polycarbonate sheets with the channel running vertically. This is so any water or condensation that gets in between the sheets can run out at the bottom U.
The first part that you install is the H or base and cap profile. The H is a one-part system, and the base and cap are a two-part system. The base and cap are easier to install on longer sheets, but it can be used for any size sheets. These parts hold the sheets together side by side. You always use one piece of the length of the H or base and cap to install your sheets side by side. If you do not use one piece, it has the potential for leaking. In fact, it is just about guaranteed to leak. For the one-part H you install your sheets first leaving spacing between them for the center of the H plus about 1/4" (for two sides 1/8"). You then slide your H into place. For the two-part base and cap, you screw your base to the greenhouse frame. You then place the sheets on either side of the base (with 1/8" for spacing) and place your sheets in place. Then finally you snap your cap into place. This can be done with a rubber mallet for ease of installation.
The next part you install is the U channel. It is put at the top and the bottom of the sheets. One piece is 12′ long and it will either cover 2 pieces that are 6′ wide or 3 pieces that are 4′ wide. In the bottom U you will drill approximately 1/8" holes for drainage every 1 – 2 feet. If you do not drill these holes your polycarbonate will probably turn black here from mold from the water being trapped. Drill these holes only at the bottom U. You do not drill them into the top U.
The F and R are for corners. The F goes at the corners on the top if you don't want to do an overhang on your sheets. It is for the sides of the sheets, and not for the bottoms. The R goes at the corners of the wall if wanted.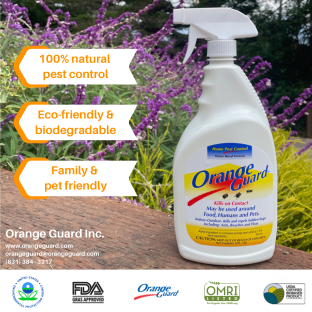 Polycarbonate is a plastic material that is for building greenhouses, making patio covers, building fences, and many other uses. We have used polycarbonate since 1993 and we have had very little problems with it. As a recap, the biggest problem is putting the sheets on upside down (with the UV protection inside instead of outside). The next biggest problem is not drilling a hole in the bottom U to let water drain out. This is a small amount of water, but it can accumulate and make your greenhouse look really bad. One more problem some people run into is not drilling the hole larger to put your screw in. This will potentially damage your greenhouse. Just remember a few simple steps and your greenhouse will be perfect for the next 15 or so years. All polycarbonate with UV protection on it has a 10-year warranty stating that it will not get hail damage and that it will not break. This is a pretty good deal. And, in my opinion the plants do better with it.
The reason some people don't like polycarbonate greenhouses is because you can't see clearly out of them. There is a rib running between the two or three sheets. This will distort your view. But, for my choice it is the best greenhouse glazing material out there.
Tammy Wylie is the owner of AdvanceGreenhouses.com. She has been building greenhouses since 1993 and enjoys helping others to achieve their goals in building a greenhouse that they can use for many years to come.
Related Articles & Free Email Newsletter Sign Up
Good Options for a Beginner Greenhouse
How to Grow Bananas in a Greenhouse
The 12 Best Accessories for Your New Greenhouse
Subscribe to our Free Email Newsletter