There are many different gardens that can be grown. Some have specific purposes like a vegetable garden, while others are designed to be aesthetically pleasing. Check out this list of 42 garden ideas and see how many work for you.
Accessible Gardens consist of raised beds, which are high enough to allow someone in a wheelchair could grow plants with them.
Aquarium Gardens are underwater plants in an aquarium, freshwater environment.
Balcony Gardening consists of plantings ideal for a limited balcony area. Read this article and learn how to create a balcony garden even if you are dealing with limited space.
Bonsai Gardens are a collection of Bonsai trees (Bonsai is an ancient art of shaping trees.)
Bog Gardens are marshy areas with plants. A pond is typically part of them.
Butterfly Gardens are a collection of plants that butterflies like to visit.
Community Gardens are located in common plots of land that neighbors, families and friends can work in together.
Container Gardening is growing plants in containers instead of the ground.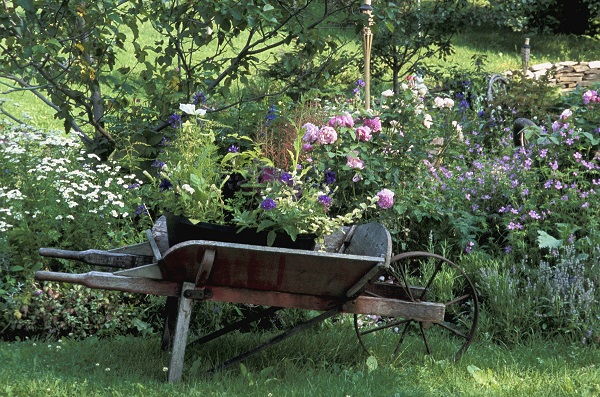 Cottage Gardens are distinctive in style with dense, informal plantings of edible and ornamental plants. Read this article for information on how to start your own cottage garden.
Cutting Gardens are collections of flowers ideal for harvesting for the purpose of being placed in vases.
Edible Gardens contain plants, typically grown without the use of chemicals, that can be eaten.
Enabling Gardens are similar to Accessible Gardens.
Garden Design is a garden following the guidelines of a professional garden designer.
Heirloom Gardens consist of plant varieties that have existed for many years. These are not the typical varieties used in mass, agricultural growing. Read this article for more information on how to save heirloom seeds.
Hillside Gardening is growing plants on a hill and can involve terracing the land to help prevent soil erosion.
Historical Gardens are just what they sound like; one example would be the gardens at Biltmore House in Asheville, North Carolina.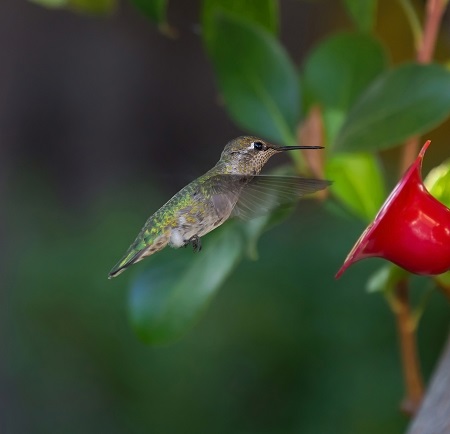 Hummingbird Gardens are comprised of plants that attract hummingbirds.
Japanese Gardens create miniature landscapes, typically in an artistic and highly abstract manner.
Kitchen Gardens are a separate plot away from the larger garden areas or yard containing herbs, vegetables and/or flowers.
Market Gardens are small-scale gardens used for growing flowers, vegetables and fruits for sale directly to consumers, and possibly restaurants.

Meadows & Prairies are open fields where wildflowers, grasses and other plants naturally grow or are cultivated.
Moon Gardens use night-blooming plants allowing the gardener to enjoy them in the evening hours.
Moss, Ferns and other Cryptogam Gardens contain plants that do not produce seeds. They reproduce through the use of spores.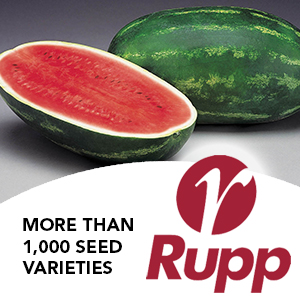 Orchards are collections of fruit trees. Typically, one kind of fruit such as apples, oranges or peaches is grouped together.
Organic Gardens are maintained by natural means with no artificial chemicals in fertilizers or pesticides.
Organic Lawn Care is caring for the lawn with no artificial chemicals in fertilizers or pesticides.
Ponds are often water gardens with plantings like the water lily. Some also have fish in them.
Potager Gardens are a mixture of ornamental and edible plants, often in a symmetrical, formal design.
Rock Gardens are a combination of plants and large rocks placed in aesthetically-pleasing arrangements.
Shade Gardens contain plants that prosper in a partial-sun or full-shade environment.
Square Foot Gardening is done in raised beds that are divided into one-square-foot sections. The plants get only the exact room they need.
Terrariums are an enclosed environment that can be used to grow plants. Read this article and learn how to create your own terrarium garden.
Topiary is a plant sculpted into a geometric or other figures. More than one is usually present in a garden.
Tropicalesque Gardening uses tropical plants or plants that create lush landscapes.
Vegetable Gardens are for growing vegetables.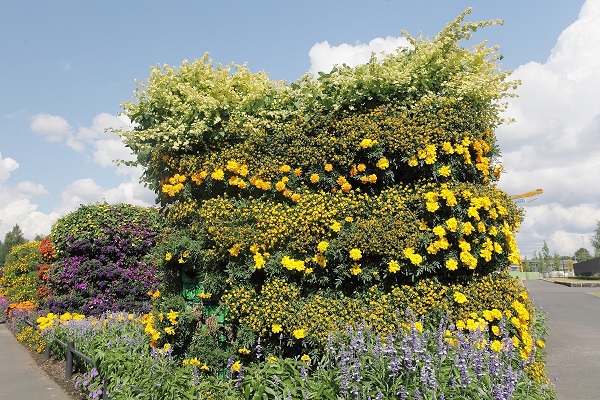 Vertical Gardening is growing things in an upward direction. Read this article for more information on how to start your own vertical garden.
Water Gardens are the same as ponds.
Wildflower Gardens are made by sowing the seeds from wildflowers that can grow on their own in nature.
Wildlife Gardens contain plants designed to attract animals like birds. They can also provide food, shelter and water for them.
Winter Gardens contain cold-weather plants.
Woodland Gardens are a combination of trees and shade-loving plants.
Xeriscaping is a way of gardening that reduces the amount of water needed for plants to thrive. This is ideal for a drought-resistant landscape.
Related Articles & Free Email Newsletter Sign Up
6 Easy Ways to Create a Beautiful Home Landscape
How to Grow Japanese Red Maple Trees from Seed
How To Test Garden Soil for pH and Correct It
Shop for High Quality CBD Products
Subscribe to our Free Email Newsletter