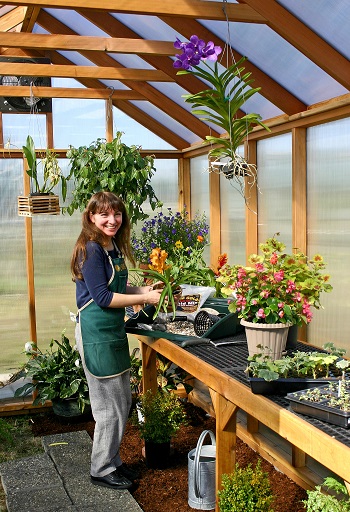 For most of us, extra space is non-existent in our greenhouse this time of year. There are pots and trays of seedlings and more mature plants everywhere as we prepare for our outdoor garden and landscape areas.
Transplant Outside
As weather permits, move vegetable starts and bedding plants outside and harden them off. In most regions, by the end of May, hanging baskets started earlier in the greenhouse can be set outside. Protect plants from possible cold nights with a cold frame, crop cover or other plant protectors. This article explains how cold frames can be used to protect and transition plants into your garden.
Temperature
The goal now is to keep the temperature below 75°-80° F during the heat of the day. If you haven't applied shading yet, I highly recommend doing it this month.
In our milder northwest climate, I do not need to use my heater any longer. I keep it handy, however, just in case of the unlikely late-night frost. In colder zones, you may need to use a regular heat source a bit longer.
Watering and Humidity
Water regularly and thoroughly now, as some plants may need daily watering. As my plant collection and greenhouse size has grown, and I am traveling more, self-watering devices are a lifesaver for me. To save yourself time and labor, you might want to install a self-watering or automated watering system.
Your plants will appreciate increased humidity now. For smaller greenhouses, you can provide extra humidity by using a garden hose to hose down the greenhouse floor and benching (damping down) in the morning on sunny days. In my larger greenhouse, an automated humidity system keeps my plants thriving and happy.
Ventilation
Correctly sized, on-going ventilation provided by roof, side and door vents is important now. Also, consistent air circulation within the greenhouse promotes healthier, more disease-resistant plants. I like to space out my pots so that fresh air can circulate all around them. This article explains how to get proper ventilation in your greenhouse on a budget.
Fertilizer
Plants growing quickly will need to be fertilized weekly or more often now. Little and often is the rule of thumb. For general use purposes, I like to use a high-quality concentrate that dissolves quickly in water.
What's Growing?
Vegetables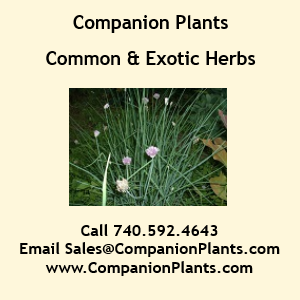 Start training any crops sown earlier in your greenhouse beds that you'd like to grow vertically around supports.
Cucumbers – Watch them closely. As they increase in size, they will need increasing amounts of water. Train them up vertical supports by pinching out unwanted growth.
Tomatoes – Pinch side shoots and fertilize weekly as fruit starts to swell. Do not let them dry out. Train them up vertical supports.
Fruits
Prune and train peach, nectarine, grape, and melons along with thin, heavily bearing fruits like nectarine and grape.
Houseplants
Sow seeds for winter home plant display like Schizanthus, Cineraria, Asparagus Fern, Primula. Take cuttings of your favorite houseplants like coleus, azaleas, succulents. This article explains how to crate super succulents through cuttings.
Harvest
Pick your greenhouse lettuces, cherry tomatoes, carrots, salad onions, beets, potatoes, cress, strawberries, herbs, etc. and enjoy!
Carol Yaw is the Co-Owner of Charley's Greenhouse & Garden.
Related Articles & Free Email Newsletter Sign Up
Greenhouse Structure and Frame Materials Overview
How to Properly Open a Greenhouse for Spring
The Top 10 Reasons to Build Your Own Greenhouse
Shop for High Quality CBD Products with No THC
Subscribe to our Free Email Newsletter