Most plants need plenty of sunshine and water to grow. Some plants grow well in partial shade and even less plants will thrive in a full shade environment. If you have a full shade location that needs a plant try one of these thirteen plants.
Hellebore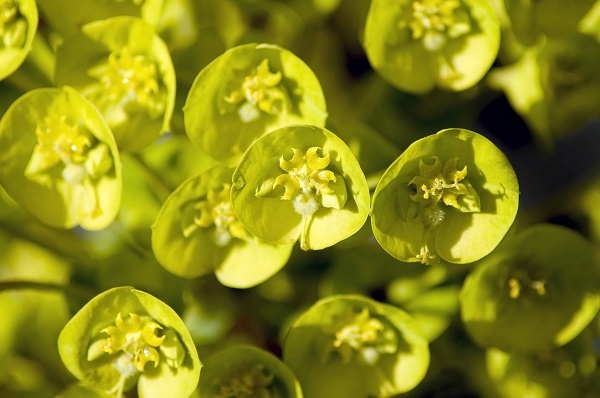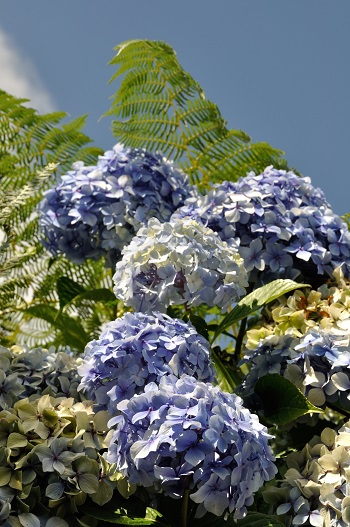 Hellebore is sometimes called the winter rose and blooms in the late winter or early spring. Blooms come in a wide variety of shades including white, red, pink, purple, orange, yellow and tan. It offers a unique combination of leathery leaves, thick petals and even winter blooms. It grows in zones 4-9.
This shade loving plant offers huge flower clusters that bloom from late spring into early autumn as either mophead (large round or conical clusters) or lace cap (flat, loosely arranged blooms). While white hydrangeas will always bloom in shades of white, the pink or blue flowering varieties can be changed by the soil. The more acidic the soil, the more blue the blooms will be. Alkaline soil produces pink blooms.
Viburnum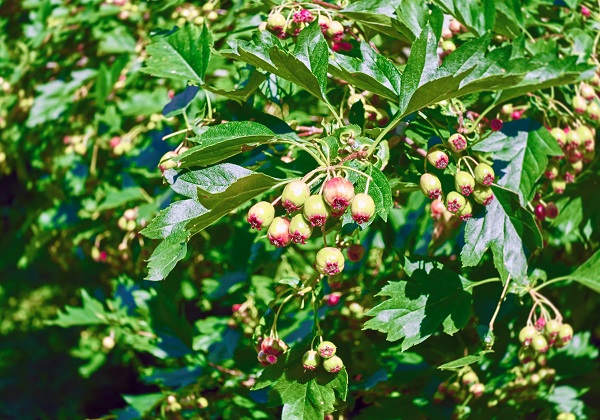 Most viburnums tolerate partial shade fairly well and there are a few like the Mapleleaf, Arrowwood or Leather Leaf that perform quite well in full shade. The leather leaf viburnum gets pale yellow, showy blooms that are fragrant each May. As fall approaches, it gets red (or sometimes black) fruit. Viburnums can grow up to 15 tall, but are easily pruned to stay at a smaller size.
Bleeding Heart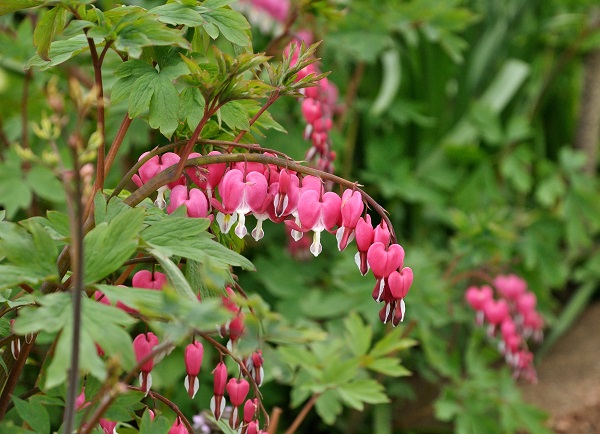 Bleeding hearts get their name from their shapely flowers. Early spring brings rows of heart-shaped flowers in shades of pink and white. The plant will grow to 2-3 feet in height and thrive in zones 3-9. They also have a great added bonus of being deer resistant.
Deadnettle or Lamium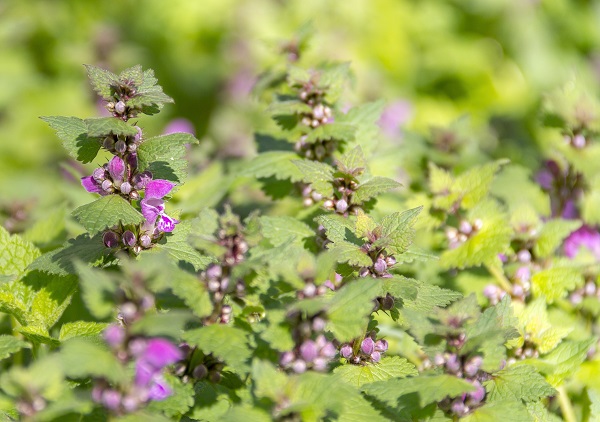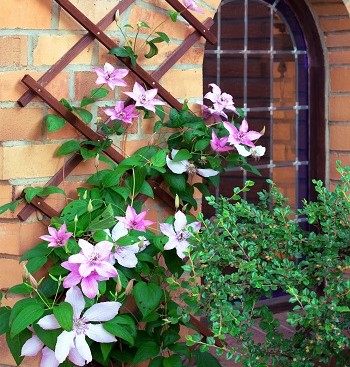 This spreading ground cover displays a beautiful silver toned leaf. It grows best in moist shade and is known to be deer resistant. It is also a fast spreader, but not considered to be invasive. The flowers can be white, pink or purple.
Although often seen as a trailing perennial vine, clematis can be trained into shrub form. It grows best in partial to full shade and produces spectacular flowers. Much like hydrangea, some clematis bloom on new wood and some bloom on old wood. If your clematis isn't blooming, find out which type you have before doing any heavy pruning.
Vinca Minor or Periwinkle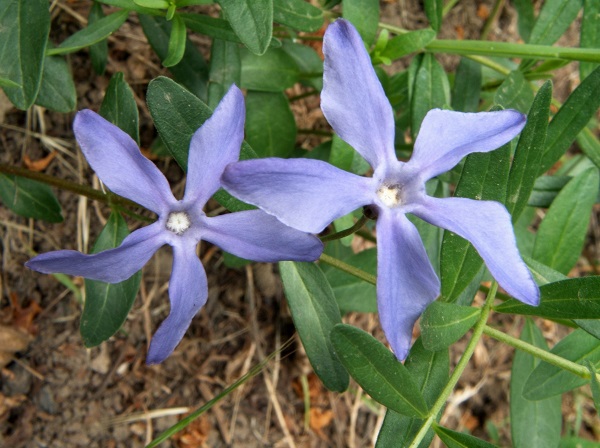 This trailing evergreen vine of this plant produces small purple flowers throughout most of the year. It is a good spreader and is great for filling in bare patches. Vinca can also be found as vinca major, which is a slightly larger, more invasive version and as annual vinca, a completely different plant that loves full sun. In some areas vinca minor is considered invasive and in others it is sold as ground cover.
Bergenia or Pigsqueak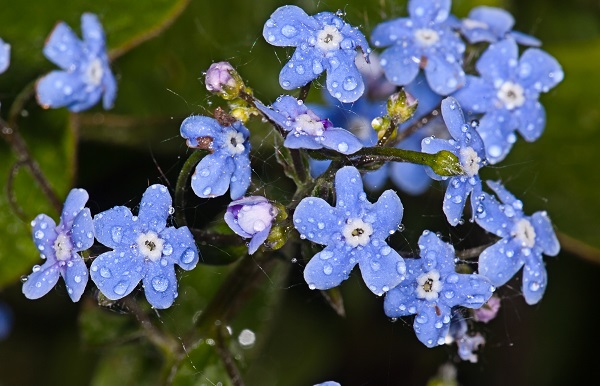 Bergenia is also known as Pigsqueak because of its thick, leathery cabbage-like leaves. Plus, when you rub the leaves, they squeak. This is a low growing plant of up to 12″ that makes great ground cover.  Bergenia is best suited for zone 3-8. And is tolerant of drought and dry soil. April and May bring white to deep pink blooms.
Fern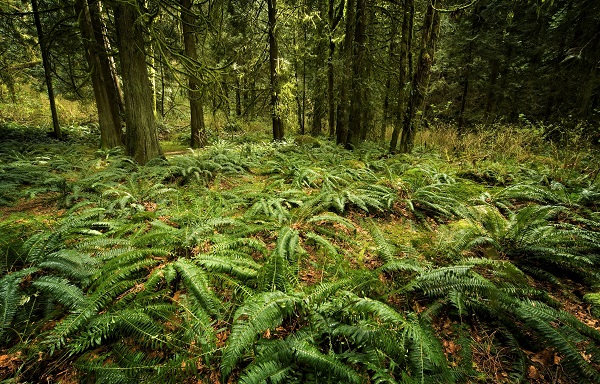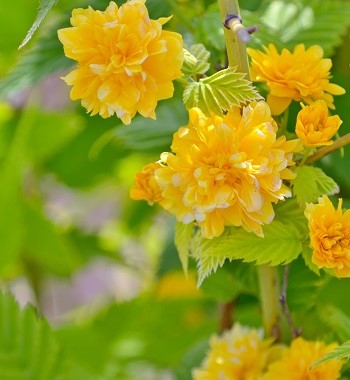 With over 10,000 species there are very few places that a fern cannot grow, but the majority of them prefer warm, shady areas. They range in n sizes from tiny (2 mm) to humongous (80 feet) so you're sure to find a size that fits perfectly in your shaded area. Some, like the Japanese painted fern, come in shades of silver that almost seem to glow.
Kerria Japonica or Japanese Rose
This showy, spring flowering shrub is tough as nails. It grows in wet or dry soil and blooms heavily with yellow pompom-like flowers. The foliage resembles a rose without the thorns. This plant can grow in zones 4-9 and typically reaches a height of 3-6 ft.
Geranium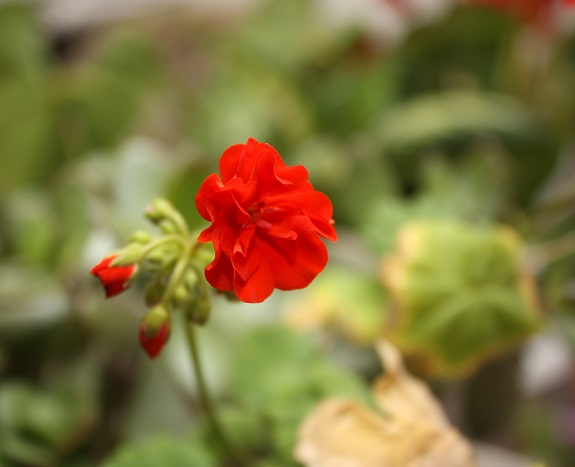 There are many types of geraniums that thrive in both sun and shade and come in every color imaginable. Most geraniums are perennial in zones 9-11 and are often planted as annuals in cooler climates.
Hosta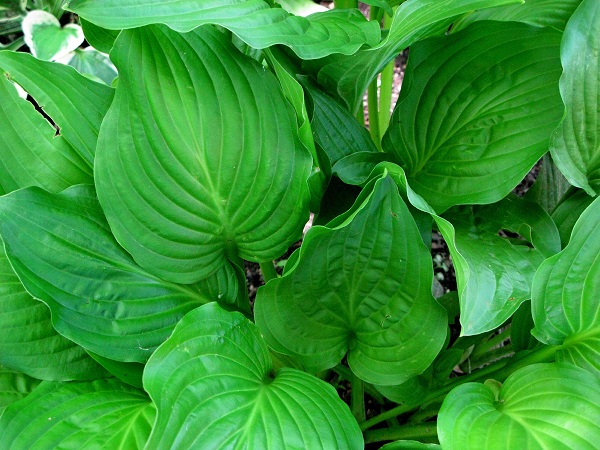 Hosta are hardy in zones 3-8 and known to be one of the easiest plants to grow, frequently thriving in places where nothing else will. They get a stalk of purple or white bell shaped flowers, but they are mainly grown for their folliage. Their leaves can be variegated, yellow, green, blue, ribbed, heart-shaped, striped and more. There's a hosta to suit almost everyone.
Impatiens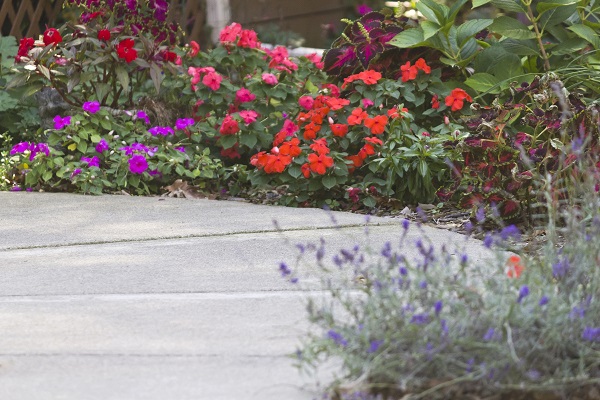 When it comes to shade flowers, you cannot go wrong with impatiens. They come in a wide variety of colors and are a no fuss annual that adds lots of color to a shady area.
Related Articles & Free Email Newsletter Sign Up
Aloeaceae is a Great Plant for Your Greenhouse
Peppermint Twist Offers Stunning Color and Disease Resistance
Tropical Pitcher Plants for your Home and Greenhouse